The best laptop for film students isn't as expensive or hard to find.
Quite the opposite. Nowadays, getting a quality laptop for your video editing primarily fouses on the CPU and if the 'brains' can handle the load of your video-editing software.
Luckily, CPU's have gotten cheaper and stronger over the years, with some laptops rising to the occasion, having specs which are as strong as some modern computers, for around the same price point.
What's important to note is the performance of your laptop. You don't want to be lagging while editing, causing your editing program to freeze and close on its own, resulting hours of work lost.
Below you will find some of the best laptops for film, how you can determine which laptops are best for your budget and situation, and to make sure you're getting the best value for your money.
Are you ready? Let's dive in...
TL;DR: The 7 Best Laptop For Film Students
1. HP Omen 17 (2019 Edition)
Specs:
CPU: Intel Core i7-9750H
GPU: NVIDIA GeForce RTX 2080
RAM: 16GB (Upgradeable With 2 Extra Slots)
Display: 17.3" 1920 x 1080 (FHD)
Storage: 256GB SSD + 1TB HDD
Check Prices
We earn a commission if you make a purchase, at no additional cost to you.
Pros
Strong CPU which can handle a heavy load
GPU is relatively high-end for a laptop
Upgradeable storage and RAM capabilities
Decently sturdy build
Great value for the money
Cons
Runs hot right out of the box
The fan is very, very loud.
Must be careful not to block the ventilation that can cause overheating
Upon researching my film editing laptop, I had come across HP's Omen 17 and was blown away by the specs in comparison to the pricing.
Regarding the specifications we're looking for, the HP's Omen 17 ticks all the boxes. It includes a strong CPU which 6-Core, 2.6GHz, which can be boosted up to 4.5GHz, and 16GB of RAM, which is upgradeable should you want more.
Where this laptop shines is the GPU, which runs an NVIDIA GeForce RTX 2080 (8GB), which is a beast of a GPU and will not only help you render film but also allow you to run some GPU-intensive games too (if that's your forte).
We would've liked to see more significant SSD storage, rather than HDD, but hey, 256GB will allow you to install your OS + your favorite film editing software.
Just be sure to grab an extra external SSD to keep your raw files on hand.
Where this laptop slightly falls is its heatsink capabilities. This laptop runs hot, and the only way to reduce the heat is by repasting or undervolting.
You can play around with the Fan settings, in which case should be set to the maximum power, but bear in mind that this will be loud, so be sure to use headphones and not be having a late-night editing session of your family close by.
A laptop stand is recommended when using this beast of a laptop.
2. Razer Blade 15 (Base Edition)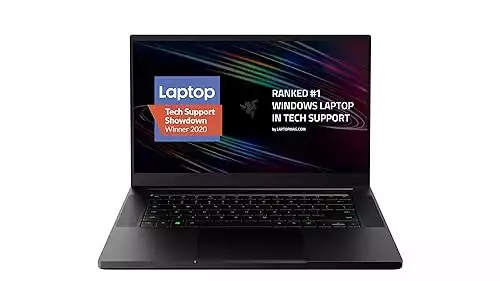 Specs:
CPU: Intel Core i7-10750H
GPU: GTX 1660 Ti / RTX 2060 / RTX 2070 Max Q
RAM: 16GB
Display: 15.6" 1920 x 1080 (FHD) / 15.6" 3840 x 2160 (4K OLED UHD)
Storage: 256GB SSD / 512GB SSD
Check Prices
We earn a commission if you make a purchase, at no additional cost to you.
Pros
Great performance all-round
Many different port options
Different custom configurations available
High-quality, crisp 4K OLED display
Strong CPU and GPU cohesion
Cons
Runs hot, consider getting a laptop cooling pad\
Not many RGB options for the keyboard
Razer's Blade 15 was considered one of the top laptops of 2019, and for a good reason, the specs were off the charts for the price you were getting it for.
The Blade 15 Base Gaming edition is a more affordable version of its advanced model, in which you have a selection between the 1660 Ti, RTX 2060, or RTX 2070, all of which are powerful mid-range GPU's.
Alongside those GPU's you are powered up with a 15.6 inch 4K OLED display that is perfect for video editing and getting into the finer details.
If you like the feel of a slim, minimalist MacBook Pro design, you'll love the Razer Blade 15, as it comes with a unibody made out of metal chassis, designed for minimalists to love.
Now to the goodies, this laptop includes Intel's 10th Generation i7-10750H, which scored 6.4% higher than it's predecessor, the i7-9750H.
This may not be a significant improvement, but an improvement nevertheless. Couple this with any of the GTX/RTX options, with 16GB of RAM, and you're in for a treat.
This bad boy will render 4K footage with no hassles, and if you want even more storage and RAM space, you can always upgrade your parts.
In terms of build quality, this is one of the most nicely refined laptop builds right now; the feel and looks give you a covert, futuristic aesthetic that looks amazing for a laptop.
3. DELL XPS 15 7590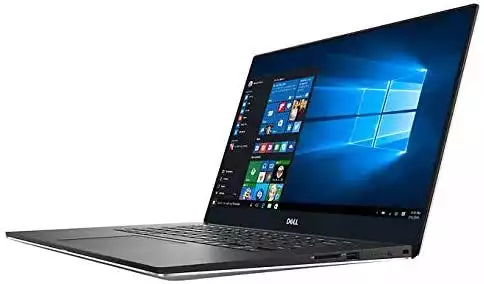 Specs:
CPU: Intel Core i9-9980HK
GPU: GTX 1650 4GB
RAM: 32GB
Display: 15.6" 3840 x 2160 (4K UHD)
Storage: 1TB SSD
Check Prices
We earn a commission if you make a purchase, at no additional cost to you.
Pros
High-quality UHD 4K OLED display
Next-gen Intel Core i9-9980HK couples well with the GTX 1650
Comfortable build quality
Satisfying keyboard feel
Touch-display
Cons
Sub-par battery life
CPU tends to run hot and should be undervolted and repasted to achieve consistent performance
Audio quality isn't that great
Let's be honest here... who doesn't like the feeling of a touch display? The ability to use the most reliable pointer, your finger.
Dell's XPS 15 7590 is a prime example of a quality touch-display laptop that can be used for many different purposes, including film editing.
They have built the laptop with a soft, rubbery base, which feels great after prolonged editing sessions, including a 4K OLED display for that crisp picture quality.
Like a Macbook Pro type of feel, the Dell XPS 15 7590 is built to be slim, elegant, and easy to fit in your backpack.
This specific Dell model has a 9th gen, 2.4GHz Intel Core i9-9980HK, with a whopping 32GB of RAM, which means you'll never run out of computer space when doing resource-heavy editing.
Couple that with a mid-tier GTX 1650 (4GB) and you got yourself a great combination. 4GB is enough to cover the rendering process of Adobe Premiere Pro and comes with 1TB of SSD for that super speed transfer rate.
We suggest grabbing an external SSD to accommodate this laptop, as you may need it for the more significant sized film.
The one downside to this laptop is its sub-par battery life, but your laptop should be plugged into a charger for the highest performance if you're editing.
4. MacBook Pro (2020 Edition)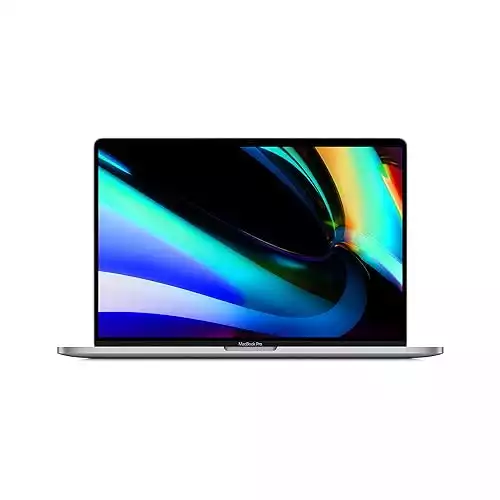 Specs:
CPU: Intel Core i7
GPU: AMD Radeon Pro 5300M
RAM: 16GB
Display: 16" Retina Display 3072 x 1920 (UHD)
Storage: 512GB Storage
Check Prices
We earn a commission if you make a purchase, at no additional cost to you.
Pros
Quality 16″ retina display
Upgradeable SSD and RAM storage
8-core Intel Core i7 designed to handle heavy loads
Improved heatsink capabilities to enhance CPU performance
Nice in-built sound system
Cons
Slightly heavier and bulkier than previous models
Apple's operating system is limited compared to Windows
If you're a fan of the Mac Operating System (MacOS), then you'll be a fan of their latest 2020 version of their MacBook Pro.
One great feature that comes with the latest MacBooks is their Retina Displays, which look amazing for crisp photo and video editing. If you color correct hard, you will have a great time with their display.
This specific MacBook model runs an Intel Core i7 8-core processor, which means it can take up quite an intensive workload.
It also includes upgradeable 8TB of SSD storage and up to 64GB of memory, should you choose to upgrade shortly.
This MacBook is about 10% better compared to it's previous versions. This is due to it's improved airflow and heatsink. Given that the i7 is the same CPU as it's 2019 predecessor, this will automatically make it's CPU more efficient.
Apple has recently introduced improved tactile feedback on their keyboards. With this model, they have extended the key travel size by 1mm, so in comparison to that 'flat' typing feel, this is much more satisfying to type on.
5. Acer Aspire 5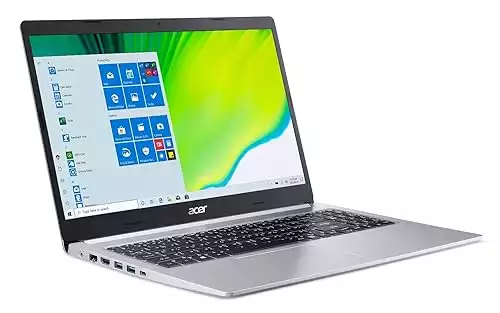 Specs:
CPU: Ryzen 7 4700U
GPU: AMD Integrated Graphics
RAM: 8GB
Display: 15.6" 1920 x 1080 (FHD)
Storage: 512GB SSD
Check Prices
We earn a commission if you make a purchase, at no additional cost to you.
Pros
Great performing CPU for the money
Simple, old school design
Decent backlighting and keyboard feel
Many different porting options
Best bang for your buck at this price point
Cons
All plastic design is a little too basic for some.
Has some flex to it
If you're just starting in filmmaking, and you don't want to spend a ton of money on a laptop just yet, then the Acer Aspire 5 is the perfect option right now.
Nowadays, computers and laptop parts are getting cheaper and more advanced. To put it into comparison, modern $500 laptops can run many older games and programs and even run more CPU-intensive programs like video-editing software.
Acer Aspire 5 is the epitome of a budget laptop that can handle film editing software too; it has a snappy Ryzen 7-4700U that includes 8-cores. Quite a substantial jump at a very reasonable price.
This laptop comes with a more budgetary version which includes a Ryzen 3-3200U, but the extra money is worth it, due to the extra RAM and CPU output potential.
What we like about the Acer Aspire is that it's simple, very simple. For anyone who doesn't particularly care about looks, and just wants something reliable to fall back on, this laptop is a great choice.
There's nothing flashy about the design of the laptop, nor does it need to be, but what it offers is this... value.
It's a decent size, relatively compact, and performs better than the competition around this price point, beating popular options like the ASUS VivoBook S15 and Lenovo Ideapad Flex 5 14 in terms of performance.
This laptop is a straight shooter, affordable, and fantastic to start off with. It won't blow you away when it comes to film editing but will do a decent job, especially when starting.
Frequently Asked Questions
Below are some common questions when it comes to looking for one of the best laptops for film editing.
What laptop do YouTubers use?
Here's an interesting comment I came across from famous film-making YouTuber Potato Jet (First 30 seconds only)
Note that in the first 30-seconds he says states after moving to Los Angeles to pursue film editing, he states:
"... you basically can't use Premiere anymore because that's not "legit". If you want to take this seriously, you have to learn either Final Cut or Avid, and Avid is for the high-end major studios, and you're not that legit... so just do Final Cut Pro. But Final Cut Pro runs on Mac... so must I buy a Mac!"
This was interesting to me; as a PC enthusiast, you can always get better specs for a lower price than what you would usually get out of a Macbook.
That being said, not every YouTuber uses Final Cut Pro, and you don't have to either. No matter what video editing software you use, you can come up with great content.
YouTubers such as Casey Neistat, PotatoJet, and Matt D'Avella all use MacBook Pros. It may or may not be because of Final Cut Pro, but could also be due to the large factor of being easy to use when it comes to the operating system.
Others, such as Thomas Frank and Matti Haapoja, still use Adobe Premiere Pro, with Thomas Frank using an ASUS laptop when he travels, and Matti Haapoja only recently switching to a Macbook Pro.
What laptop should I buy for video editing?
The laptop that suits your needs and desires!
In our list, we provided a selection of laptops ranging from budgeted options to high-end options.
Whether you prefer the Windows Operating System or Apple's Operating System, it doesn't matter; each device will be able to run your film-editing software with no hitches (unless you use Final Cut Pro, in which case you need a MacBook).
The difference between budget and high-end laptops will be the speeds and amount of load your laptop can handle.
The more higher-end your laptop is, the faster and smoother your programs will run, your films will render, and amount of programs you can have running simultaneously.
Depending on what stage you are at with your films, choose a budget that you can afford right now, and stick to it. You can always upgrade parts or laptops in the future.
We recently did a post reviewing the best laptops for vloggers, which does tie into video editing as well, feel free to check it out!
Buyer's Guide - How To Choose The Best Laptop For Editing Video
Choosing the best laptop for video editing isn't as hard as you think; you just need to know where to look and what parts to choose to perform together best.
Each piece of equipment should synergise well together. Having a high-quality GPU but a weak CPU will cause your GPU to bottleneck, which limits the power of its full potential.
When it comes to video editing, the CPU, GPU, RAM, and Storage are critical factors when considering a laptop.
These parts will decide the performance at which you can run your video editing software and how long it will take to render your videos to its completion.
Please note: Sticking to the recommended specs is highly recommended for getting the best video editing laptop. This will ensure high performance when it comes to using resource-heavy software and video rendering.
Recommended Specs For Film Editing
If you want the best video editing laptops, ensure that you follow the specs below: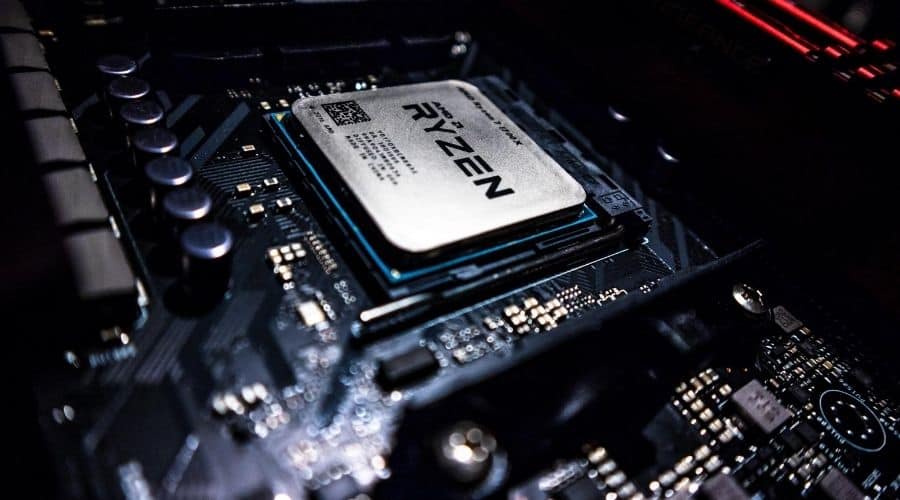 CPU
A 6 - 18 Core system is essential if you want smooth, high-speed performance when running your programs. The CPU is the 'brain' behind the machine, so choose a brain to handle your programs with ease.
A 4 - 6 Core system is a more budget-friendly option that will still run a program like Adobe Premiere Pro smoothly, but depending on how much editing goes into your film, you may be craving a lot more.
Recommendations:
Intel: i7 8700K or higher
AMD: Ryzen 5 2600 or higher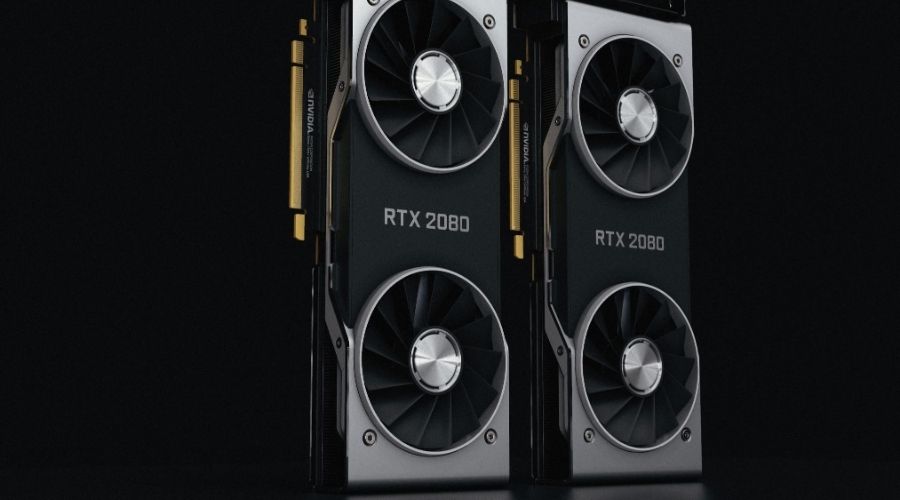 GPU
The GPU comes in when you want to render your videos. Instead of using your CPU (which is powering multiple software at any given time), your computer will use the VRAM of your Graphics Card to do all the work, depending on which software you use.
That being said, the bigger the VRAM, the more information it can transfer. If you choose a small GPU, it will take its sweet time.
Adobe Premiere Pro has a feature named Mercury Playback Engine, which requires no rendering to playback your video. Having a dedicated GPU will allow you to enhance the performance of the playback.
Bare in mind not every film editing software uses your GPU primarily for rendering. Have a look further into whether your software relies on CPU or GPU more when rendering.
Recommendations:
Nvidia GeForce GTX 1650+ or RTX 2070+
Radeon Pro: RX 570+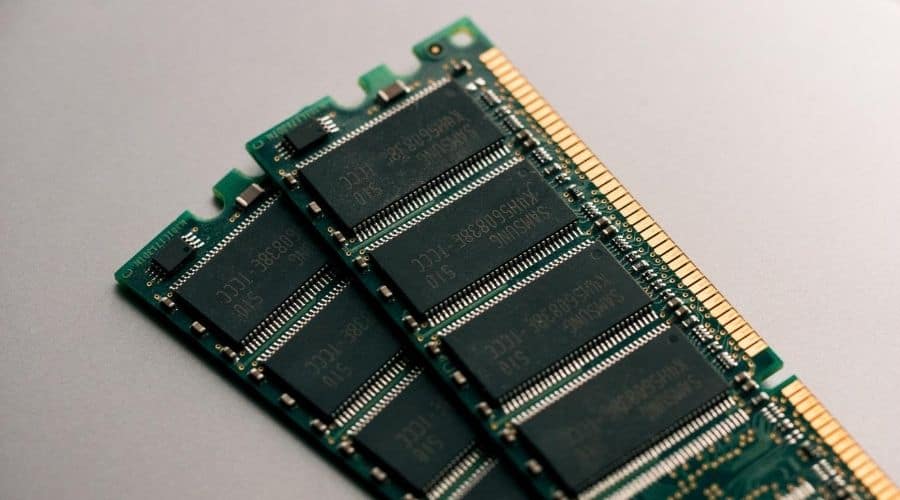 RAM
8GB of RAM is the bare minimum, and I was able to edit quite resource-heavy films.
Although you are pushing your RAM to the brink, having use about 80% of its capacity.
I would recommend getting 16GB+, 16GB being the optimal amount of RAM.
32GB or above will give you a lot of extra space when it comes to running programs simultaneously. so you're guaranteed to not see any lag even while you have your editing software open.
If for example, you use many special effects that add many resources to playback and render, the more RAM, the better.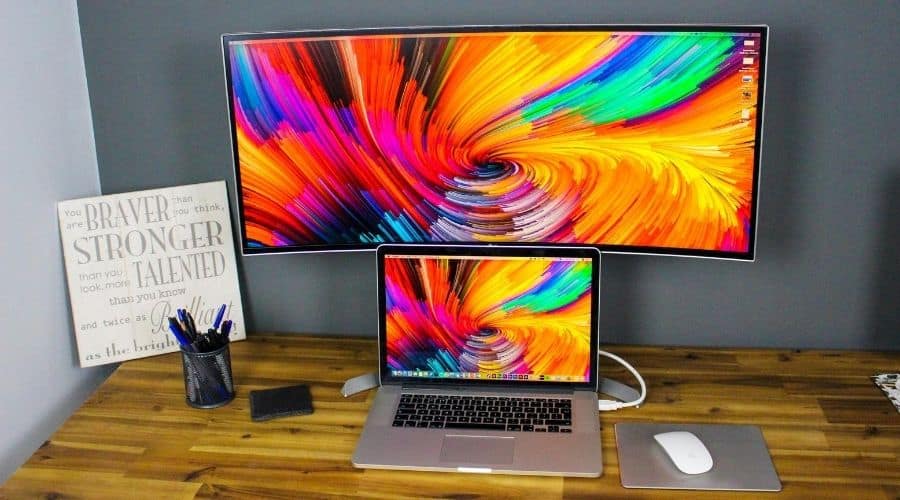 Display
1920 x 1080 is the norm nowadays, and anything less, you will be staring at a box-looking screen (like back in the day).
Alongside that, you want FHD (Full High Definition) minimum, which supports 1920 x 1080 and will want at least a 15"+ screen.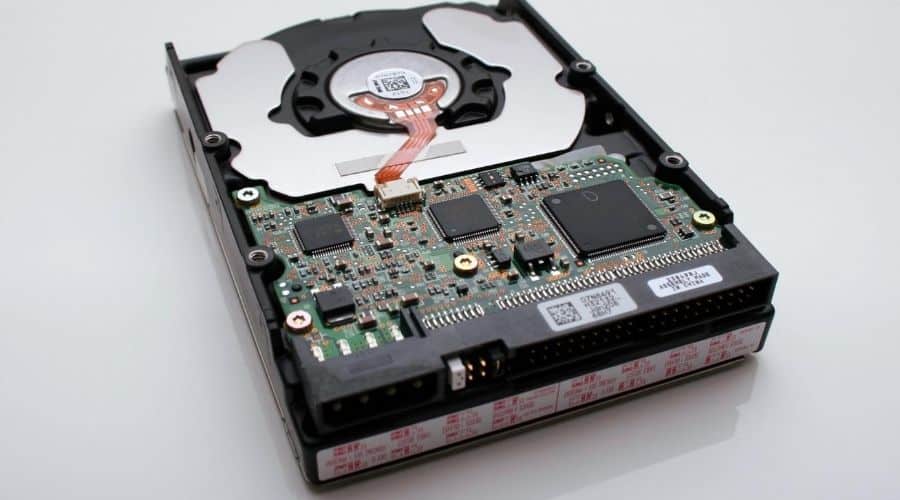 Storage
Storage is significant, and getting fast storage will help you not pull your hair out when transferring your camera files to your computer.
Hard Disk Drives (HDDs) are great for getting massive amounts of storage at little costs, but lack in the speed at which can transfer files over.
Solid State Drives (SSDs) are recommended but come at a slightly higher cost.
The best option for this is to get an integrated SSD of 1TB (or more if you can afford it), or if you can only get 1TB, get an external SSD that you can plug in via USB.
Depending on if you keep your raw files or frequently delete them, you will want to have a couple of Terabytes of storage available, mainly if you shoot on higher-end cameras as 4K resolution produces significantly bigger file sizes 1080p.
You also want to be installing your Operating System and your video-editing apps on your SSD for faster load times and smoother editing.
Others
You want to look for Thunderbolt 2/3 and USB 3.1 Type-C when buying any laptop. This ensures that the connection is faster when transferring files too.
These are usually pre-built for newer model laptops, so you won't have to worry about looking out for these.
Our Winner For The Best Laptop For Film Students
Based on a combination of the criteria we had mentioned in the buyers guide section, which includes carefully choosing the best quality parts for the:
CPU - The brains of the computer which affects speed and performance
GPU - Primarily affects rendering your videos
RAM - Affects how many programs and background processes you can run at any given time
Display - Affects how crisp the quality of your images/videos are
Storage - The amount of space you will need to store your raw footage, and rendered footage
The laptop we believe gives you the best value for your money is HP's Omen 2019 Edition.
Specs:
CPU: Intel Core i7-9750H
GPU: NVIDIA GeForce RTX 2080
RAM: 16GB (Upgradeable With 2 Extra Slots)
Display: 17.3" 1920 x 1080 (FHD)
Storage: 256GB SSD + 1TB HDD
Check Prices
We earn a commission if you make a purchase, at no additional cost to you.
The product comes with a strong processor, capable of running resource-heavy software, 16GB of RAM, and 256GB of SSD + 1TB of HDD which are all upgradeable.
This laptop also includes a 17.3" inch display, which is slightly bigger than most of the products on our list and is well put together, made to be stable and durable for longevity.
Maybe one of the most compelling pieces of equipment is the graphics card. Although the GFX card doesn't affect a whole lot for film editing specifically running an RTX 2080 (8GB) is a solid piece of equipment that can fasten your rendering speeds and even run modern AAA games at a high FPS.
Bare in mind this really depends on your film-editing software, some software use CPU primarily, even while rendering, so keep that in mind.
Depending on your goals, this piece of equipment will serve you well when it comes to upping your game when it comes to film editing.