Vlogging is a great way to make money or just have some fun.
However, vloggers need to have the right equipment for their videos to be high quality and professional-looking.
The laptops in this article are all designed for vloggers who want to produce 4K video content on their laptops...
Without any sort of lag when editing, and rendering at a blistering rate.
If you're vlogging and producing 4K quality videos, then these 5 laptops will help increase your productivity, and help you grow your personal brand.
If you're a beginner interested in producing quality videos as a vlogger, we wrote a guide on how to get started in video editing. Feel free to check it out!
Enough chit-chat, let's dive in.
Best Overall
Razer Blade 15
Runner Up
Apple MacBook Pro M1 (2020)
Premium Pick
Dell XPS 17 9710
TL;DR: The 5 Best Laptops For Vlogging
1. Razer Blade 15 Base
Check Prices
We earn a commission if you make a purchase, at no additional cost to you.
[lgc_column grid="50" tablet_grid="50" mobile_grid="100" last="false"]
Pros:
Can handle 4K rendering with 2x the speed
Powerful CPU and a decent amount of RAM for smooth real-time editing
Looks aesthetic and slick
Less than $2,000
OLED 4K display is accurate and clear
[/lgc_column]
[lgc_column grid="50" tablet_grid="50" mobile_grid="100" last="false"]
Cons:
It sounds like a jet engine when resources are pushed to their limits
A little bit heavier than other laptops
[/lgc_column]
If you're looking for seamless playback when you're editing videos, this is it.
The Razer Blade 15 Base laptop is a beast of a laptop that you can use are your main video editing rig when it comes to vlogging.
It comes with some top-level specs, including...
The Intel Core i7-10750H is a speedy processor, which makes using video editing software efficient and responsive.
It also comes with 16GB of RAM, which is the absolute minimum for video editing, and 512GB of fast SSD storage.
And if you use Adobe Premiere Pro, you will be able to take advantage of NVIDIA's encoders which make exporting lightning fast; since the Razer Blade utilizes the NVIDIA RTX 2070.
One of the main issues you would find in laptops is when you're playing back your clips in your native editor, and they are laggy.
Luckily the Razer Blade 15 has great performance, which has buttery-smooth playback.
It also includes lag-free scrubbing, cutting and you won't have any problems with adding effects or color grading.
The downside to this laptop is that it sounds like a jet engine when your laptop kicks into high gear.
This is a widespread occurrence with most laptops, but it's important to note it happens with the Razer Blade too.
Overall, the Razer Blade 15 Base Gaming laptop can definitely be your go-to laptop for editing your vlogs.
2. Apple MacBook Pro M1 (2020)
Check Prices
We earn a commission if you make a purchase, at no additional cost to you.
[lgc_column grid="50" tablet_grid="50" mobile_grid="100" last="false"]
Pros:
Fast rendering speeds
Lag-free real-time editing
Vibrant and color-accurate Retina display
It comes with Apple's ultra-fast M1 chip
Quiet and high-performing cooling system
[/lgc_column]
[lgc_column grid="50" tablet_grid="50" mobile_grid="100" last="false"]
Cons:
Small display (13")
It only comes in 8GB of RAM, which can be pushed hard if editing heavy-duty videos.
[/lgc_column]
When it comes to machines that are perfect for video editing, Macbooks always come to mind.
In fact, Macbooks are arguably the most popular laptop amongst the video-editing community, mainly due to their ease of use and their beautiful retina display.
And now that Apple has released their swift M1 chip, they are a top contender for the best laptop for vlogging and a good reason.
There is almost seamless playback when using the Macbook to edit, which means there's no lag or choppiness when editing your videos in real-time.
Additionally, the laptop is quiet.
Even when pushing your resources to the limit, you will barely hear a thing come out of this machine.
And the laptop is very well ventilated. Where your regular laptop would usually start heating up, the Macbook stays as cool as a cucumber.
And for those who love Final Cut Pro, you're in luck...
Since Final Cut is native to Apple, it utilizes its resources better...
Thus you have faster rendering times than you would otherwise with other 3rd party apps.
Overall the Apple Macbook Pro M1 is Apple's version of a high-quality laptop that can be your main video editing rig.
If you are an Apple fan, choosing the Macbook Pro M1 as your top choice for vlogging is a no-brainer.
3. Dell XPS 17 9710
Check Prices
We earn a commission if you make a purchase, at no additional cost to you.
[lgc_column grid="50" tablet_grid="50" mobile_grid="100" last="false"]
Pros:
It can be used for expert-level video editing
Ultra-fast rendering
Lag-free real-time editing with resources to spare
17" display (great for editing)
It comes in the newest RTX series (RTX 3050)
It comes in the newest Intel series (Intel 11800H)
[/lgc_column]
[lgc_column grid="50" tablet_grid="50" mobile_grid="100" last="false"]
Cons:
Quite bulky to carry around
It comes at a premium price
[/lgc_column]
If you are looking for a behemoth of a machine that can do everything you need for vlogging, and then some... this is the one for you.
Dell has come out with the XPS series, a highly-rated series, especially for video editing.
The 17 9710 is one of their latest models, utilizing Intel's latest 11th Generation CPU and NVIDIA's latest RTX 3000 series.
This laptop allows you to edit with lag-free playback, ultra-fast cutting, scrubbing, and effects add-ons...
And rendering is 2x faster than in real-time, especially for the beefier videos, which take up a ton of resources.
The downside to this computer is that it's quite bulky.
Coming in at 17", carrying this laptop around is a little bit harder than it would be than the 15.6" laptops.
Overall, this is the best premium laptop for vlogging that you should get.
If you produce videos at the highest quality, this laptop will have no problem producing and rendering them.
4. HP Envy x360
Check Prices
We earn a commission if you make a purchase, at no additional cost to you.
[lgc_column grid="50" tablet_grid="50" mobile_grid="100" last="false"]
Pros:
Budget-friendly (costs less than $1,000)
Strong enough to produce some lighter 4K videos
Fastest real-time editing for laptops around this price-point
Ultra-thin and great for portability
[/lgc_column]
[lgc_column grid="50" tablet_grid="50" mobile_grid="100" last="false"]
Cons:
Specs are only recommended for beginners, not advanced or expert vloggers
Won't be able to handle more heavy-duty 4K renders
[/lgc_column]
If you're just starting in the vlogging world and don't have a ton of money to drop on a laptop, then the HP Envy is your best choice.
It's a laptop that you can snatch up for less than $1,000, but it does come with some caveats.
The playback on this laptop is subpar. Unlike more expensive models, you will see some choppiness when doing real-time edits.
So I would recommend lowering the quality of your playback, so it's smoother.
The Envy x360 is capable of 4K rendering, but bear in mind if you're rendering a heavy-duty project, it will definitely struggle.
But, for beginners who are learning the ropes, it's perfect.
The laptop itself is lightweight, thin, and portable, making it great to carry around when vlogging.
Overall this is the best laptop to get under $1,000 for vlogging, perfect for beginners.
5. iPad Pro M1 12.9" With The Magic Keyboard
Check Prices
We earn a commission if you make a purchase, at no additional cost to you.
[lgc_column grid="50" tablet_grid="50" mobile_grid="100" last="false"]
Pros:
Extremely portable and easy to carry around
Beautiful liquid Retina display, which is amazing for color grading/color correction
Ultra-fast video rendering (even for videos with a high resolution)
Lag-free real-time editing
The touch screen is much easier to use to edit as opposed to using a mouse
Magic Keyboard allows you to utilize your keyboard shortcuts
[/lgc_column]
[lgc_column grid="50" tablet_grid="50" mobile_grid="100" last="false"]
Cons:
Not as efficient as laptops yet (mainly for putting your files into your video editing software)
Accessories such as the Magic Keyboard and compatible Mouse cost extra
Lack of compatibility with more of the commonly used video editing apps
[/lgc_column]
Can the iPad Pro be used as your main vlogging/video editing rig?
The answer is: absolutely!
With the added functionality of the Magic Keyboard, you can have your whole workflow on your iPad without having to sacrifice efficiency.
The main spec worth noting is Apple's M1 chip, which is used in Apple's main Macbook laptops.
This means it has performance similar to Macbook laptops.
The M1 chip is ultra-fast, and it shows when it comes to doing playback, making edits, more importantly, during the rendering process.
When it comes to rendering, you can render at 2x the speed of your video (if your video is 5 mins, it will take roughly 2 mins and 30 seconds), which is pretty great for a 'non-traditional' laptop.
The iPad display is absolutely gorgeous, making it perfect for color grading and color correction; it is much better than many PC monitors.
Alongside the Magic Keyboard, you have the ability to use your shortcuts and utilize the touch-screen for faster editing.
It has been noted that a touch-screen is easier to edit with than it is a mouse.
The downside to editing on an iPad is getting your files into the video editor.
Since it's not as straight cut as it would usually be on a computer, you will need to get used to a new workflow when you start.
Overall, if you enjoy using Apple products and want a unique solution to your vlogging needs...
The iPad has the best portability that you can use as your main video editing choice.
Buyer's Guide: How To Choose The Best Laptop For To Edit Your Vlogs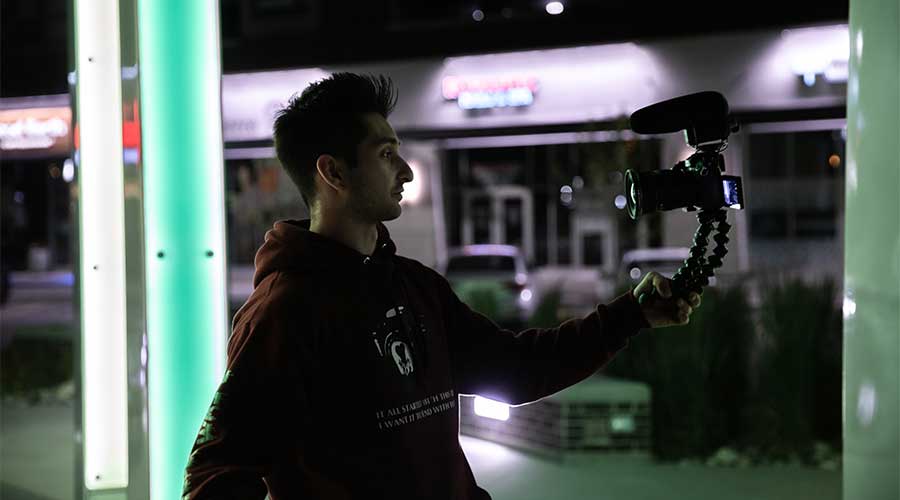 When it comes to finding a laptop to suit your vlogging needs, you first need to know a couple of things, like...
What Skill Level Are You At For Video Editing?
It's important to note your skill level when choosing the right monitor to edit your vlogs.
Beginners will not use as many resources as professionals since their edits will be simpler as you would be going through the learning curves.
Beginner (Just Starting)
If you're just starting, then you won't need to grab an expensive laptop because you wouldn't know how to leverage the more complex pieces of software like Premiere Pro.
It's best to save the money now until you get better and your videos start to stack on special effects, color grading filters, music, and other things that will make the rendering process longer.
Intermediate (Know How To Use Video Editors But Not Quite Advanced Yet)
If you're an intermediate editor, then it's time for an upgrade.
By now, you are adding a bunch of different effects and utilizing your editing chops to produce quality videos.
These videos can range from a couple of megabytes to gigs worth of footage, and thus rendering will be a massive pain.
It would be good to find a laptop in the mid-range so that you won't lag when editing bigger videos, and your rendering times will be faster.
It's important to note at this point as well that having a laptop with vibrant and accurate colors will help with the overall quality too.
Expert (Professionals Or Full-Time Vloggers)
Expert editors, experts, full-time YouTubers, or those who edit videos for a living will need a laptop to accommodate their skills.
Depending on the scope of your abilities, you would tend to be editing high-quality videos which get thousands to millions of views...
Or you may be doing video editing for famous brands or are a famous brand/person yourself.
At this point, it's best to invest in a laptop that does everything you need efficiently.
And considering that you will most likely be using these laptops every day, you will want something reliable and will last long, despite pushing its resources to the brim.
What Kind Of Programs Or Apps Are You Using?
Different programs utilize different computer parts.
For example...
DaVinci Resolve
DaVinci is more of a GPU-intensive video editing app, so it's in your best interest to invest in a laptop that has a high-quality graphics card.
The faster your graphics card - the more efficient DaVinci resolve will be.
Adobe Premiere Pro
Adobe Premiere Pro can end up using a ton of resources - mainly your CPU, RAM, and when rendering - GPU.
Premiere Pro has a massive learning curve when starting, but you can start making some high-quality videos once you get through that learning curve.
It's easy to become overwhelmed with the number of features included in Premiere Pro, but once you graduate from the simplicity of iMovie or even Windows Movie Maker...
You will need a piece of software that has more flexibility and better features.
iMovie
iMovie is a native Apple app that is perfect for beginners.
It is good enough to start producing content, and you may not even need to graduate from iMovie if you don't want to.
It still uses a lot of RAM/CPU when editing. And when rendering, it uses a lot of CPU and GPU resources.
Final Cut Pro
If you use Final Cut Pro, you're definitely using an Apple product.
Final Cut Pro is native only to Apple's iOS, so if that's the case it's in your best interest to snatch up a quality Macbook or an iPad...
Depending on your preferences.
The Main Laptop Specs To Look Out For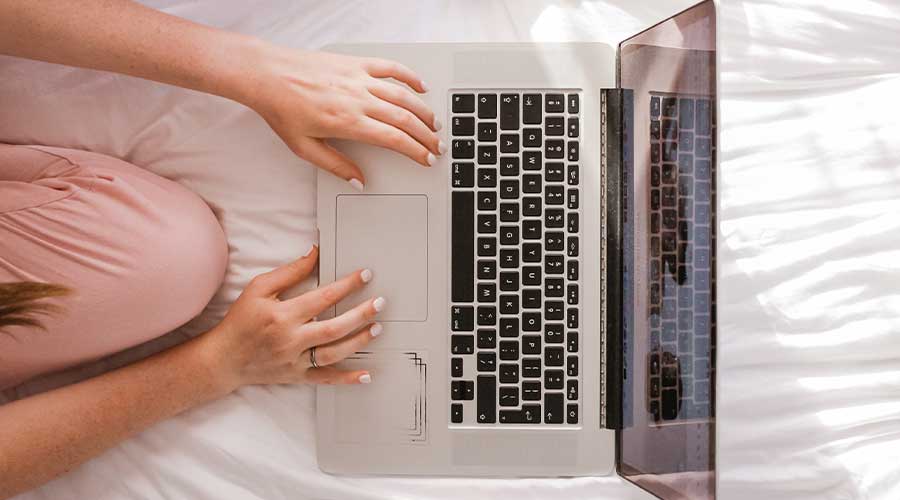 Now that you have a clear idea of what skill level you're at and the kind of programs you'll be using, here is a breakdown of the parts you should focus on looking at.
Processor (CPU)
Determines how quickly you can accomplish editing tasks.
Without a powerful processor, everything will be slow (especially during the editing phase)
Editing software such as Adobe Premiere Pro, Sony Vegas, and Final Cut Pro use CPU cores and Hyperthreading - so the higher your cores and hyperthreading, the better.
The more powerful your CPU, the better.
Graphics Card (GPU)
Graphics card isn't as important as your CPU, and you can save some mini going for a cheaper alternative.
The exception to this rule is two-fold:
If you use DaVinci Resolve: DaVinci Resolve is more GPU-intensive than it is CPU-intensive. Thus, if this is your primary editor of choice, then it's in your best interest to get a powerful graphics card.
If you want fast rendering in Adobe Premiere Pro: Adobe now supports NVIDIA graphics cards and can utilize its performance more efficiently. This mainly affects rendering, so if you have a good CPU + an NVIDIA graphics card, rendering will be 2x faster.
Other than that, most video-editing cards.
RAM (Memory)
Naturally, as a video editor - you most likely have a billion tabs open and multiple different windows open for your editing workflow.
RAM is essential for streamlined video editing.
8GB is the absolute minimum, but from personal experience is not enough, and you will find yourself maxing out your RAM real quick.
For 4K video creation, 16GB is the minimum.
It's more important to put your budget towards buying a great CPU and a mid-tier or better GPU.
Storage
When it comes to storage, there are 2 types you can choose from:
SSD's: Faster, has a smaller storage size, and is more expensive.
HDDs: Slower, has a larger amount of storage size, and is cheaper.
Most computers have both (and why?)
SSD
In an ideal world, to put your files on an SSD for everything but would be incredibly expensive and a waste of money.
We recommend getting an SSD to at least install your operating system and editing software at least.
Having your editing software on your SSD allows it to load files much faster.
HDD
On the other hand, HDDs are much slower than SSD's, but the one great feature is that they can give you a large amount of storage at a low price.
Vlogging means recording yourself and the things you do daily and then cutting down the fluff to show interesting highlights of your day.
But when you're recording footage all day, the amount of storage you need can get a little crazy.
So for that reason, HDDs are best used to store your raw footage and source files.
Screen Size
Editing can take up a lot of screen real-estate real quick.
Music, effects, transitions, cuts, inspiration, checking source files; you are doing multiple things simultaneously.
So it's best to find a laptop that has a decent screen size; the bigger, the better.
The alternative to this is buying an extra monitor (that way you have 2 screens).
I would choose this method in most cases instead of spending a few hundred bucks for a bigger screen. 2 screens are much better than 1.
Resolutions
If you want 4K resolution on your videos, it's ideal to buy a laptop that has a 4K screen.
Bear in mind, this will take a TON of resources, so if you don't have the budget (or aren't even producing 4K videos), then don't bother.
1080p or even 720p would suffice for beginner - intermediate vloggers.
As your skills as a vlogger and video editor grows, so will your video quality - and thus, that would be the best time to upgrade.
Also, it's important to note that the better your screen resolution, the easier it will be to do color correction and grading.
HDR (High Dynamic Range)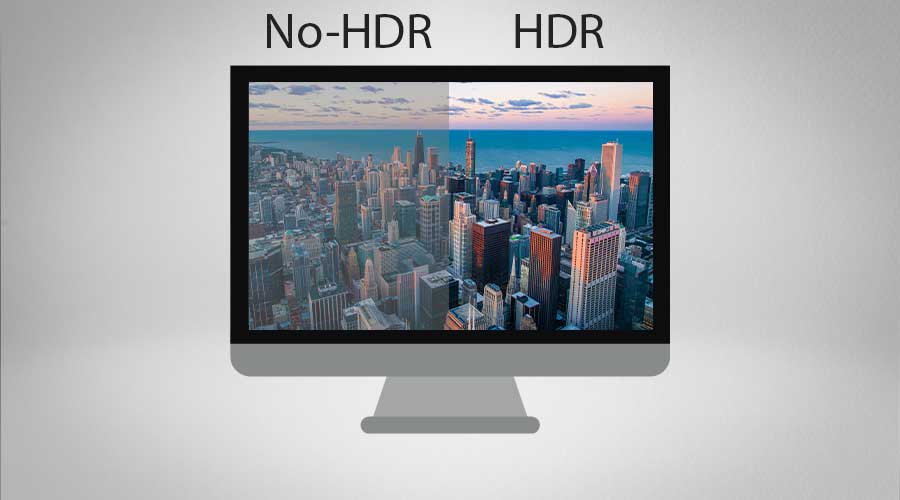 HDR affects the color intensity and contracts of the things you see on your screen.
If you don't have an external monitor calibrated for color grading, you will want to find a laptop screen that includes HDR capabilities.
Upgrades & Futureproofing
Contrary to popular belief, you don't need a crazy expensive laptop to produce high-quality videos.
It's best to stick to what's within your budget and then upgrade when you can afford it.
Laptops hovering around the $1,500 - $2,500 mark tend to be the laptops that give you the best bang for your buck.
So unless you have a big budget and/or are an expert-level vlogger/video editor, stick to a mid-tier laptop.
Recommended Tools & Software For Vloggers
If you are just getting started into vlogging, and want to start producing high-quality content, here is a list of tools and software that I have personally used in the past, or have been known to be great for editing vlogs.
Windows:
Mac:
iPad:
Misc:
Frequently Asked Questions
Below are some frequently asked questions.
How Important Are Laptops For YouTubers?
YouTubers are most likely living on their laptops when they're not doing anything else.
The most time-consuming part of being a YouTuber is post-production (editing and finalizing your videos).
It takes time to brainstorm ideas and film them, but the bulk of the work will be towards putting everything together - and that is where video editing and rendering come into play.
So, how important are laptops to YouTubers? Incredibly important.
No laptop means you can't produce a video.
Is The M1 iPad Pro A Complete Alternative For Laptops (For Expert Vloggers?)
For Expert level or above vloggers, I don't think it's enough to be a complete alternative... yet.
The main issue with editing on the iPad Pro is your workflow. At the current moment, it's not faster or easier to edit videos.
If you've been editing videos for a long time, you most likely have hotkeys that you use daily to make it easier to edit videos.
This could be combated by using the Magic Keyboard, but it is an additional cost that you will have to pay.
You also probably have a native editing software that you mainly use for the majority of your videos.
As of right now, the best app to use currently is LumaFusion which is more than enough to produce some high-quality videos.
But if you're a fan of Adobe Premiere Pro or DaVinci Resolve, then you are stuck with having to learn LumaFusion till the other apps are officially supported on the iPad.
For beginners, the iPad is more than enough to get started.
Is it better than a regular laptop? I'm not too sure that it is just yet.
As Apple's iPads continue to evolve, the iPad may very well become the go-to for vloggers of every experience level.
But as of right now, it's best to stick to regular laptops or Macs for now.
Our Winner For The Best Laptop For Vlogging
When choosing the best laptop for vlogging, it's important to note some key features and how they will affect your workflow.
We assume you are using a laptop to edit your vlogs; therefore, playback, scrubbing, cutting, adding effects, and rendering are what you will be using daily.
In terms of the value you are getting compared to the price, we believe that the best laptop for you to get right now is the...
Check Prices
We earn a commission if you make a purchase, at no additional cost to you.
It gives you seamless playback, lag-free editing, and rendering that is 2x faster than real-time.
Additionally, you can get this bad boy for less than $2,000, and it is a great all-rounder laptop for beginners, all the way to professionals.
Although, if you're not a big Windows fan or prefer using Final Cut Pro when it comes to laptops...
You can always opt for the Macbook Pro M1, which is the Apple equivalent to the Razer Blade (just a little bit more expensive).
And finally, if you want a laptop that can do all that, and then some (have additional resources left), the XPS 17 9710 is the best premium laptop to get, hands down.
I would only recommend snatching up the XPS 17 9710 if you are rendering extremely heavy videos, like 3 layers of 4K footage, 30FPS, 10-bit, .h265.
Conclusion
By now, you should have enough experience and knowledge to know what kind of laptop to look out for as a vlogger.
A laptop that can showcase vibrant colors correctly, one that is fast enough to run multiple programs and tabs at once, and one that has enough storage space to house a ton of your raw footage, as well as render your videos quickly.
All of these factors will depend on the specs of your laptop, and the laptops on our list will suit different people with different needs.
If you use one of these laptops to produce your vlogging content, comment below and let us know!