If you want to improve your gaming performance but are limited by a tight budget, then no worries, because in this article we will list the best pc gaming headset under $100.
When building up our PC gaming set up, there are a few things that come to mind first and foremost – which monitor should I get, which graphics card do I need, what mouse should I use, etc. etc.
These are, of course, all vital components of a good gaming rig, but an often-overlooked peripheral that is just as important is your gaming headset.
When playing high-stakes video games such as CS:GO, Call of Duty or Fortnite, you need to be able to hear your surroundings and your enemies in order to game at your very best – otherwise, you may begin to see that KD ratio dropping lower and lower.
Let's jump right into it!
TL;DR: The 5 Best PC Gaming Headsets Under $100
Razer BlackShark V2
Check Prices
We earn a commission if you make a purchase, at no additional cost to you.
Pros
Features 7.1 surround sound through the use of a USB sound card and Razer Synapse 3
Sturdy metal frame makes this headset durable while still offering a large tilt range that can accommodate most head sizes
Soft foam headband cushion and memory foam ear pads wrapped in leatherette and mesh fabric ensures maximum comfort while gaming for long periods of time
Excellent sound quality that is suitable for both gaming and everyday listening (especially music listening)
Less gaudy than most other Razer headsets
Excellent noise isolation without having active noise cancelling
Cons
Microphone is rather average and doesn't perform as well as some other headset microphones out there
Wired rather than wireless, which may be a drawback for those who don't want to deal with cables
If you haven't heard the name Razer already, then you've probably been living under a rock; Razer is currently a giant in the gaming industry, and has produced a huge range of gaming products, from laptops to mice, and everything in between.
They are also incredibly well known for their headsets, with the Razer Kraken having made its rounds in the gaming community not too long ago.
One of their newest additions to their expansive headset collection is the Razer BlackShark V2, which has almost everything you need out of a gaming headset, all in one neat package. Let's take a closer look.
Firstly, this headset is made primarily of a sturdy metal construction, with its headband wrapped in a soft foam cushion and its ear pads featuring memory foam covered with leatherette and mesh fabric. This design makes wearing this headset a wonderfully comfortable experience even after hours upon hours of gaming, and the ear pads achieve a decent seal which enhances its noise isolation capabilities significantly without the help of active noise cancelling.
The BlackShark V2 also features incredibly accurate sound quality that will allow you to pin-point your enemies wherever they are, and the emphasis on bass and highs makes this headset suitable for listening to music, too.
The only drawback may be the microphone which, though it isn't awful and will definitely live up to the needs of most typical gamers, does not perform as well as some other headset microphones may, so the sound quality may be less than desired.
However, all in all the Razer BlackShark V2 is an incredible option for a headset for gamers that is under $100, and offers you a lot more bang for its buck than some other budget gaming headsets.
HyperX Cloud II
Check Prices
We earn a commission if you make a purchase, at no additional cost to you.
Pros
Virtual 7.1 surround sound when used on a PC or Mac for an immersive gaming experience that will give your performance a boost, as well as to bring video and film watching to the next level
Sleek, sophisticated and unassuming design devoid of the flashy 'gamer' aesthetic
53mm drivers and HiFi capability for a deep, rich listening experience and high-quality audio
100% memory foam ear pads that are interchangeable, and a leatherette padded headband for maximum comfort during long hours of use
In-line volume and microphone control for convenient access
Durable aluminium frame and braided cloth cable ensures as little damage to the headset as possible
Cons
7.1 surround sound is not available on Xbox One, PS4 or mobile device – only stereo audio
Cable is not detachable
To kick off this list we have the HyperX Cloud II gaming headset, and it is an attractive option indeed for those of you who want to use your headset for more than just gaming.
For one, it features a beautiful yet rather subtle design that is more than ideal for those of you out there who don't quite appreciate the gamer aesthetic of bright highlights, glowing RGB lights, and a spaceship-like build.
Instead, the HyperX Cloud II is a somewhat more… normal-looking headset made up of a simple leatherette headband, sleek aluminium frame and round ear cups adorned with a simple HyperX logo that isn't too out-there in its design or colouring.
In addition to the reserved yet sleek design, the noise-cancelling boom microphone found on the left ear cup is detachable, which not only helps to hide the fact that this is a gaming headset, but also allows you to use this headset for more than just gaming.
With its virtual 7.1 surround sound, it not only gives you that competitive edge when gaming, but it also makes it suitable for everyday listening on your PC and Mac, such as when watching movies or videos.
The HyperX Cloud II also gives you quality stereo audio when used on your mobile device with its HiFi capability and 53mm drivers, so you can use it to listen to music on-the-go too – and no one will know that you're wearing a gaming headset. It's like living a double life!
If you're searching for a good-looking headset that you can use both in the video game world and outside of it, then the HyperX Cloud II may just be exactly what you need.
SteelSeries Arctis 1
Check Prices
We earn a commission if you make a purchase, at no additional cost to you.
Pros
Wireless with SteelSeries' Lossless 2.4GHz connectivity, and a range of around 9m/30ft so that you can game or listen to other media with extremely low latency and without the mess of cables
Subtle yet classic design makes this headset look like everyday headphones
Detachable microphone that is noise-cancelling and Discord-certified
20+ hours of battery life allows for long hours of usage without needing to recharge
Ideal option for both PC gaming and console gaming (namely on the Xbox One, PS4, and Nintendo Switch)
Compact USB-C wireless dongle allows you to use this headset wirelessly with both the Nintendo Switch and Android devices
Steel-reinforced headband is durable and can adjust to fit all head sizes
Cons
Some may not find the mic quality to be excellent, though this is often expected of most gaming headsets
There is no surround sound, so it may be a bit more difficult to hear very precise locations of sounds in video games
With the kind of quality and performance the SteelSeries Arctis 1 Wireless will offer you, you won't even believe that his gaming headset is under $100!
A wireless headset, the SteelSeries Arctis 1 is perfect for those who don't like dealing with tediously long cables dangling all over the place, and its 20+ hours of battery life allows you to live this luxury for a long time before you need to plug it back in.
The wireless function also uses SteelSeries' Lossless 2.4GHz connectivity, which will offer you wireless connectivity with an ultra-low latency, so you can game away on your PC or console with accurate, untainted audio.
This wirelessness, along with its detachable noise-cancelling microphone, means that this headphone can not only be used for wireless gaming, but also for everyday listening, whether that be listening to your favourite tunes on the bus or watching YouTube videos at home. This versatility is amplified by its sleek and simple design, which doesn't scream 'gamer'.
This wireless feature brings the Arctis 1 far ahead of the SteelSeries Arctis 5, which has also been praised as being a good gaming headset, with the one caveat that it is not wireless.
Though the Arctis 1 is an excellent PC gaming headset, it also performs outstandingly with consoles such as the PS4, Xbox One and, most importantly, the Nintendo Switch, which can be tricky to buy headsets for due to the fact that it is used both docked and undocked.
All in all, the SteelSeries Arctis 1 is the ideal budget gaming headset if you're looking for a wireless option that you can use anywhere and everywhere, with great sound quality to boot.
Turtle Beach Stealth 600
Check Prices
We earn a commission if you make a purchase, at no additional cost to you.
Pros
Wireless with 2.4GHz connectivity and very low latency for hassle-free cordless gaming
Comes in both PC/PS4/Nintendo Switch and Xbox One versions, so they can be used with a variety of different consoles as well as your PC
Features a glasses-friendly design
50mm drivers offer clear, rich audio
Incredibly high-quality and sensitive microphone for crisp, clear voice input without any volume issues
Good quality for its price
Excellent battery life of 15-21+ hours
Cons
Made of entirely plastic, which may not be as durable as headsets featuring metal headbands
Not much noise isolation, so not ideal for crowded or noisy places
Does not feature surround sound
The PC version of this headset is not compatible with the Xbox
One, meaning it may not be suitable for people who want to game on both with the same headset
Turtle Beach is renowned for their long-standing reign in the gaming headset market, offering a wide range of different headsets for gamers with different needs.
The Turtle Beach Stealth 600 Gen 2 is one of the newest additions to their wireless gaming headset line up, and having been made with gamers in mind, it's perfect for those of you who want to play like a pro without breaking your bank too much.
This headset boasts wonderful and accurate sound quality, and the audio is tailor-made for video gaming, meaning you will be able to hear nuanced sounds such as footsteps or reloading with no issues.
The Stealth 600 Gen 2's main selling point, however, is its incredible microphone – possibly one of the best gaming headset microphones on the market. The mic is very accurate and suffers with no volume issues, resulting in crisp, clear voice chatting. This makes this headset wonderfully suitable for Zoom or Discord calls, and you don't need to shout at your headset so that your teammates can hear you.
However, the microphone is not detachable, so this headset may not be ideal for those of you who want your headset to double as an everyday listening device as well, but the retractable microphone can be flipped up to mute yourself or flipped down when in the middle of action.
It also features a 15-hour battery life (though some have found it can last over 21 hours), which is more than adequate if you're looking to game at home all day, and connects very easily to your device through 2.4GHz connectivity that features extremely low latency.
If you're looking for a budget wireless headset that is tailor-made and designed specifically for gaming, then the Turtle Beach Stealth 600 Gen 2 may be what you've been searching for.
Corsair VOID Elite
Check Prices
We earn a commission if you make a purchase, at no additional cost to you.
Pros
Durable construction consisting of an aluminium metal frame and ear cups cushioned with soft, flexible fabric for a comfortable experience, even if you wear glasses
On-ear volume controls and mic mute/unmute control for convenient adjustment when you're in the middle of an intense round
2.4GHz wireless connectivity with little to no latency and a 12m range, making this ideal for a hassle-free experience if you want to get up and walk around in between games
RGB LED lighting that can be customised in a number of different ways, both colours and effects
16 hours of playback time
Cons
Some users have found that the headband is a bit too loose on their head, which can also impact the headset's noise isolation ability
Sharp angles, RGB lighting, and a mic that is not detachable may make this headset unsuitable for use outside of gaming
Sound quality may not be suitable for high-quality music listening
I'm sure all of you gamers who appreciate bright, flashy lighting have been waiting for this option this whole article, and now it's time for me to show RGB lighting some love.
Though some don't appreciate how flashy the 'gamer' aesthetic can look, there are some that adore the sharp, futuristic angles and the bright, colourful lights, and Corsair is here to deliver just that with its Corsair VOID Elite RGB Wireless headset.
The colours of the LEDs on the headset can be customised through Corsair's iCUE app, where you can either keep the colour static or have it move and change with a number of different effects. This customisation, paired with the headset's angular design truly makes this the modern gamers' headset.
The iCUE app can also be used to toggle the 7.1 surround sound, as well as for checking the charge level of the headset's battery.
The VOID Elite Wireless headset also boasts around 16 hours of playback on a single charge, so you needn't worry about having to charge your headphones constantly during long gaming sessions. Of course, bear in mind that having glowing headphones will also come at a battery cost.
One of the most important features of a good headset for gaming, however, as we all know, is having good sound quality, and in this regard the Corsair VOID Elite RGB Wireless headset does not disappoint, offering great sound performance in video games and allowing you to hear subtle sounds such as footsteps a lot more easily.
The microphone also offers accurate audio that is ideal for using voice chatting apps such as Discord, and the boom mic itself can be flipped up if you want to mute yourself. This will make coordinating with your teammates that much more efficient and hassle-free.
To sum up, if you're wanting a bright, colourful, sci-fi pair of headphones that are a gamer headset through and through, then the Corsair VOID Elite RGB Wireless headset is what you need.
Buyer's Guide: How To Choose The Best PC Gaming Headset Under $100
When choosing the best gaming headset to suit all your video game needs, there are a few factors you need to take into account for an overall comfortable experience.
Build Quality
One of the first things you need to look out for is the build quality of the headset.
Though it's a little bit more difficult to determine how sturdy a gaming headset is without feeling it yourself in person, you can still make an educated guess based on a few different things if you are shopping online, such as taking a look at where the connecting joints are, and what materials the headset is made out of.
Band Material
Tying in with the build quality is the band material – typically the best gaming headsets feature bands made of metal or high-quality dense plastic, which are the most durable materials out there.
Frame Material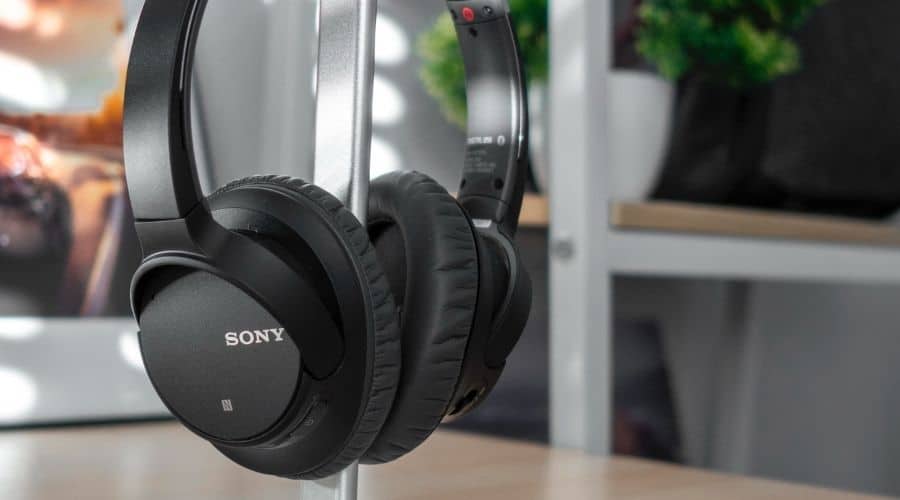 Much like the band material, headsets that consist of metal or heavy-duty plastic in their frames tend to be a lot more durable.
However, oftentimes it's safer to be cautious of headset frames made of all plastic, as they are not as durable as metal/wire frames.
Cushion Material
One of the most important things about your headset, however, is what material the cushioning is made out of.
Usually cushioning is found on the ear cups, and this is vital when it comes to the comfort level of your headset.
Though you can find all sorts of materials used for cushioning such as pure foam, leather, or pleather, if your top priority is maximum comfort then memory-foam velour is the way to go. If you are looking for something more durable, however, then genuine leather is what you want.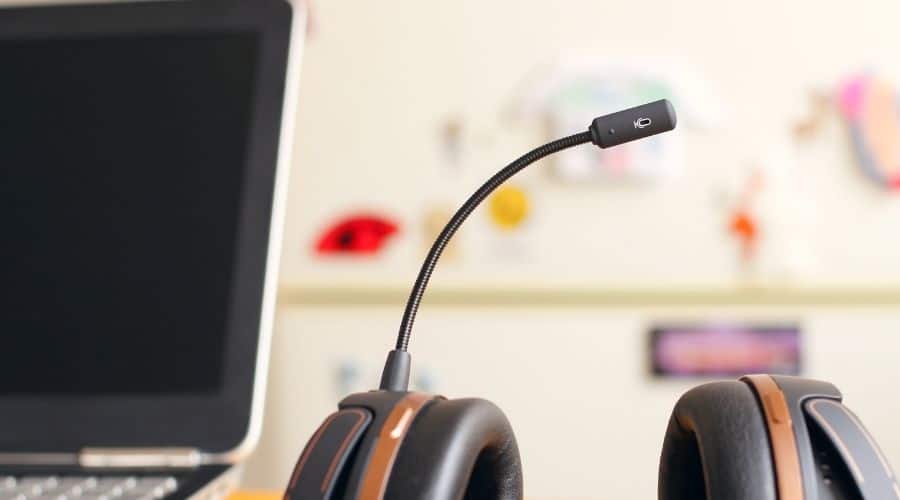 Mic Material
The build of your microphone can also play a large role in the quality of your gaming headset - after all, if you're going to be spending long hours chatting away with your teammates, then you will want a microphone that can pick up crisp, clear audio. Otherwise, how else are you meant to deliver effective call-outs?
When browsing gaming headsets under $100, you should try and consider how sturdy or durable your microphone is, though this can also be tricky if you are not there to test it out in person. However, if you notice that the mic is made of a cheap plastic, then you can probably tell that it won't be very durable.
Other Things To Consider
Though the physical aspects of the headset are important to consider for overall comfort and durability, there are other things to consider, too.
Connectivity (USB or Wired?)
One of these 'other things to consider' when choosing a wired headset is what type of connectivity you want - USB or wired?
Each one of these connection types offer their own features.
USB connectivity is often used for transmitting both data and power through digital means, meaning you have more control over a number of different things such as lighting, mute/unmute, and volume control. USB headsets can also often offer you superior audio quality when compared to wired headsets.
USB also allows your headphones to use 7.1 surround sound, which can be important if you're looking to play video games that require you to be aware of your surroundings such as Fortnite.
Wired headsets, on the other hand, feature a 3.5mm connection, which can only transmit line-level audio and use your onboard sound card. This can sometimes lead to audio quality that is slightly worse than what a USB connection might offer you.
Wired Vs. Wireless
Choosing between a wired vs. wireless headset is one of the more decisive choices you need to make when deciding which of the best gaming headsets is the one for you.
Each come with their own advantages and disadvantages; for example, a wireless headset is ideal if you don't like messing around with cables and want to have a bit more freedom with your movement, such as if you wish to sit a bit further away from your PC screen.
The downside of wireless, however, is that there can sometimes be latency issues, especially is you move a certain distance away from your device, which can affect the audio quality.
Wired headsets, on the other hand, do not encounter this kind of problem, but they also feature a cable that can get in the way or restrict your movement as you are limited by the length of your cable.
Frequently Asked Questions
What are the best affordable gaming headsets?
There are many companies to choose from when looking for the best affordable gaming headsets, though you may find that the most popular ones include companies such as Razer, Corsair, Turtle Beach and SteelSeries.
Each of these companies offer a wide range of headsets that vary in a number of different ways, such as in the benefits and features they offer, their design, and their quality.
They also vary in price, and so alongside the more expensive $200+ headsets in their collections you will also find budget headphones that do not skimp out much on quality despite their lowered price.
This article lists the 5 best gaming headsets under $100, all of which are simultaneously affordable and high-quality. Other headphones that fall into this category that are also good picks are the Razer Kraken (both the classic version and the cheaper Razer Kraken X), the Logitech G Pro, and the ASTRO A10.
Suffice to say, there are many affordable headsets for you to choose from! You just have to go out there and have a look for yourself for your idea headset under $100.
What PC gaming headset should I buy?
"What PC gaming headset should I buy?" is a difficult question to answer, as the response can change dramatically based on a number of different preferences.
Primarily, your budget will be one of the deciding factors that will narrow down your search significantly, as you can find PC headsets of a hugely varying range of prices, which can go all the way up to $200 and sometimes beyond.
Your priorities will also affect which headset you go for: do you value comfort or style, durability or lightweight design? Which aesthetic do you prefer: unassuming or colourful, sleek or flashy?
What you intend on using your gaming headset for also plays a role in which one you choose – like the headsets we mentioned in this list, some are specifically tailored towards long sit-down gaming sessions and delivering the best sound to you in video games, whilst some can also be used for listening to music when you're out and about, too.
Overall, the PC gaming headset you should buy depends entirely on what you want, so you should be sure to have a think over what you're looking for and search for a PC gaming headset accordingly.
Our Winner For Best PC Gaming Headset Under $100
So now it's the moment of truth - which headset is our pick for the best gaming headset under $100?
Well, after careful consideration, we have decided that the Razer BlackShark V2 is the best gaming headset under $100.
Check Prices
We earn a commission if you make a purchase, at no additional cost to you.
Why? Well the answer is simple - this headset near excels in every category while still being affordable, meaning you get more bang for your buck than many other gaming headsets under $100.
The Razer BlackShark V2 features an incredibly durable metal construction, which immediately puts it above other headsets with a weaker plastic build such as the Turtle Beach Stealth 600 Gen 2.
It also boasts foam cushioning in the headband paired with memory foam wrapped in leatherette and fabric on the ear cups, both of which are amongst the most comfortable materials to have, which also brings this headset ahead of the rest.
The sound quality is also excellent for both gaming and music/video listening, which is more than some more gaming-centric headsets can say such as the Corsair VOID Elite RGB Wireless headset.
Have any thoughts about the headsets listed in this article - maybe you've gamed with one (or more) of them before?
Leave a reply in the comment section below - we'd love to hear your opinions!