With so many gaming mice options out there today, finding the best wireless gaming mouse under $50 is always a little harder than most expect.
Armed with the inside information below, though, you'll be able to sift through all of your options pretty quickly. Use this guide to help find your next wireless gaming mouse (without breaking your bank account) and you'll be good to go!
You might also like:
The Best Wireless Gaming Mouse Under 50
Rating/5
Showcase
Mouse

Top

4.8/5
Logitech G305 Lightspeed Wireless Gaming Mouse
Optimized tracking sensor and lightweight build
Check Prices
4.6/5
Corsair Harpoon RGB Wireless Gaming Mouse
Super compact form factor
Check Prices
4.7/5
Razer Mamba Wireless Gaming Mouse
Amazingly reliable connectivity
Check Prices
4.7/5
Razer Basilisk X HyperSpeed Wireless Gaming Mouse
Almost no input lag
Check Prices
4.3/5
TechNet Pro 2.4G Ergonomic Wireless Mouse
Multiple customizable buttons
Check Prices
The Ultimate Wireless Gaming Mouse Buying Guide
Before we dive deeper into our picks for the best wireless gaming mouse under $50, it's important to highlight a couple of the key factors you want to look for in this gaming hardware.
Gaming mice really are built a little differently than mice designed with productivity or general computer use in mind. Most of them have highly customizable sensitivities, most of them have incredibly accurate sensors built right in, and almost all of them are engineered to eliminate response time and input lag just as much as humanly possible.
But above all of the different factors that will play a role in you deciding on one gaming mouse or another, the ones that we highlight below are the most important to laser focus on.
Sensor Technology
Your new gaming mouse is going to take advantage of one of two different sensor technologies – and optical sensor or a laser sensor.
Optical sensors have incredible tracking precision that can allow for very precise movements when you are gaming, but you really do need a super smooth (and uncluttered) surface to work with. Laser sensors are little less precise but can work on all different kinds of surfaces.
It really all comes down to the kind desk you have or whether or not you are using a gaming pad.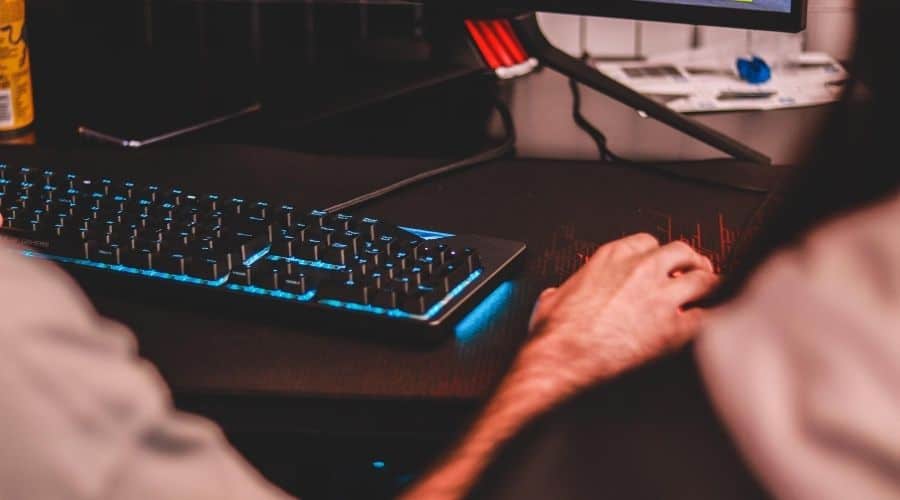 DPI and Sensitivities
DPI (Dots Per Inch) sensitivity settings are almost always customizable on gaming mice, giving you a finer degree of control over your sensitivity as well as the speed at which you're able to move around (or look around) inside of a gaming environment.
You'll also want to look to take advantage of gaming mice that include built-in accelerations that make fast, shorter movements spin your character wear more subtle movements give you a finer degree of control – all of which helped to be more precise when you are gaming (especially against others).
Response Time
Wireless mice are always going to have a slightly longer response time when it comes to the input lag you see on your screen, but the technology has gotten a whole lot better than it ever used to be in the past.
All the same, you want a response time that is as small as possible. Look for mice that have as close to a 1 ms delay as far as input lag is concerned as you can get. Anything under that is even better!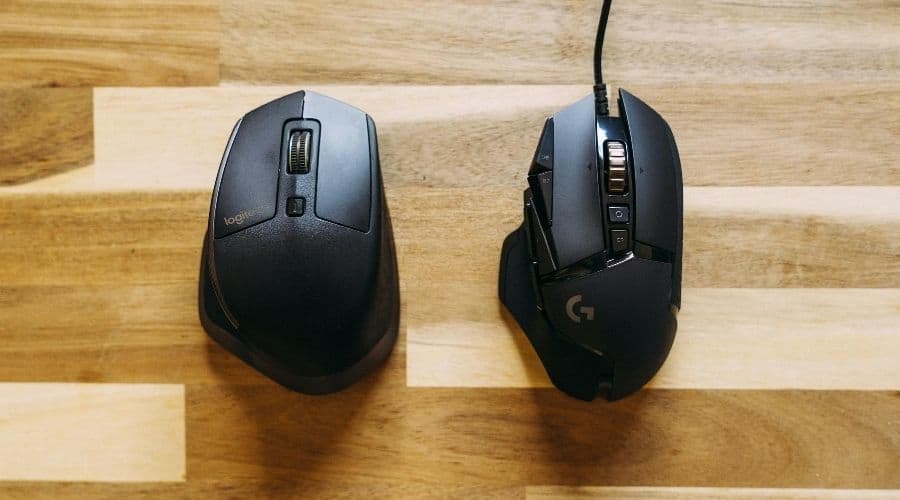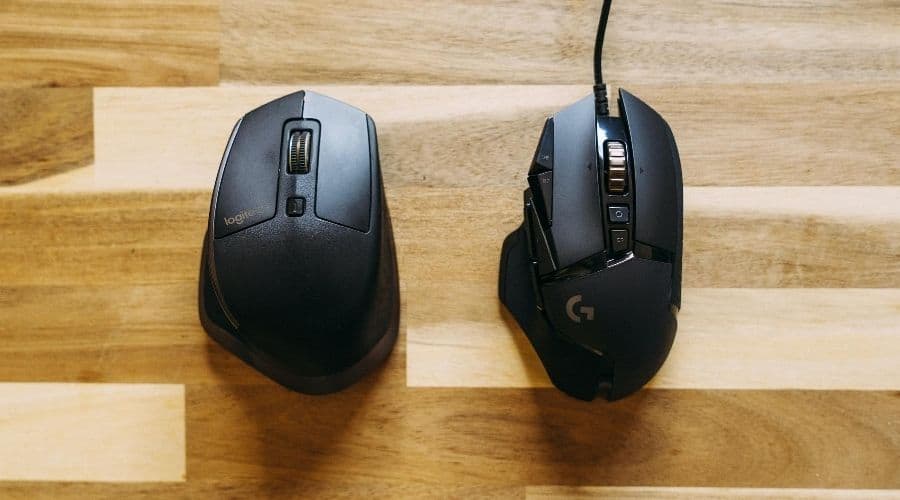 Size Considerations
A gaming mouse should feel super comfortable in your hand. You want this accessory to feel like an extension of yourself, and you want to be able to comfortably maneuver and manipulate the mouse as well as all the buttons and wheels without having to really think about things.
Different folks have different sized hands and different levels of comfort with different types of mice, which is why it's not a bad idea to look into a couple of different options before you really settle on your final choice.
Connectivity and Reliability
Connectivity and reliability go hand-in-hand with response time, but you also want to be sure that your wireless connection (almost always over Bluetooth) is going to be rock solid and stable. Nobody wants to have their gaming session ended maturely just because their wireless mouse dropped their connection, leaving them vulnerable to other players that are hardwired.
Definitely look to take advantage of gaming mice that have the latest version of Bluetooth running "under the hood". You want that reliability to protect your gaming sessions, that's for sure.
Now let's get into our favorite gaming mice you can pick up for $50 (or less)!
Our 5 Best Wireless Gaming Mice Under $50
Logitech G305 Lightspeed Wireless
Logitech has a legendary reputation for making some of the highest quality computer accessories available, gaming or otherwise. This gaming specific mouse – the G305 – is universally beloved for its speed, it's optimized tracking, and its relatively compact form factor.
Leveraging the power of the latest generation HERO sensor from Logitech, this mouse is a rapid responder. Even at maximum DPI settings it feels controllable and accurate. The wheel atop doesn't included "infinite scroll" capabilities like some in the past, but many gamers consider this an improvement.
Corsair Harpoon RGB Wireless
Corsair are probably most well-known for the memory modules that they make for gaming PCs, top-tier pieces of hardware that help you squeeze every drop of performance out of your gaming set up. This wireless mouse is relatively new to the market, but has great DPI, a wonderful optical sensor, and six customizable buttons that you can fiddle around with.
The dual wireless connectivity options are a nice bonus. You can connect via the latest Bluetooth version or over 2.4Ghz, both of which are high speed and stable.
Latency and input lag levels are low with this wireless choice, too. You won't have to worry about losing to other gamers that have slightly faster responding mice with the Harpoon.
Razer Mamba Wireless Gaming Mouse
The Razer company has always been about producing cutting-edge gaming hardware, and this gaming mouse is an example of their best engineering, design, and innovation principles. Offering customizable buttons, cool RGB lighting effects, and 16,000 DPI it's not hard to see why a lot of competitive gamers choose this mouse for their wireless option.
Slimmed down significantly from the previous version, this option fits much better in the hand. The oversized footprint adds a level of ergonomics that smaller mice can't offer. The extra room also accommodates a bigger battery and stronger wireless connectivity tech "under the hood".
Add in a durability rating that pushes north of 50 million clicks (you read that right) and it's not hard to see why so many choose Razer gaming peripherals like this so frequently.
Razer Basilisk X HyperSpeed Wireless Gaming Mouse
Engineered with speed in mind, you'll be able to choose between 100 DPI and 20,000 DPI when you are running this Razer mouse. There's a lot of room to tinker with your mouse settings when you have that kind of DPI range, allowing you to dial in your mouse to fit your play style while also making you lightning fast in competitive settings.
Built with long gaming sessions in mind, this thing feels great in the hand. You'll comfortably be able to reach all of the programmable buttons with stretching. On top of that, you won't have to worry about hand cramps like you would with smaller mice.
Add in a rechargeable battery that offers up to 450 hours of life (285 hours when the mouse is in HyperSpeed mode) and you've got something really special here.
Input latency is almost non-existent, too. This is as close to running a wired mouse as you'll find in the wireless world. Connections over Bluetooth are speedy and stable.
TechNet Pro 2.4G Ergonomic Wireless Mouse
A real plug and play kind of option, with a wireless connectivity range of up to 15 m, this gaming mouse takes advantage of 2.4 GHz wireless connectivity (with an included USB dongle) as opposed to the Bluetooth protocols most other mice use. This improves connectivity and stability quite a bit.
Five different DPI settings are available right out of the box. This lets you fly through different modes and settings quickly to find one you like best. You can also adjust DPI on the fly (even in-game) if you're feeling like your settings are a little off.
The rubberized grip of this mouse is a joy to hold onto. The size is great, the fit is good, and you won't have to worry about hand cramps anytime soon with this mouse, either.
How Important is a Gaming Specific Mouse?
Plenty of people enjoy gaming on their PC or laptop without a gaming specific mouse – but if you are playing competitively, or really want to take your gaming skills to the next level, you'll want to make sure that you have a gaming specific mouse on your desk.
Should I Go with a Laser or Optical Sensor?
If you have a quality gaming mouse pad that guarantees a super smooth surface, optical sensors are the way to go. If you're just playing on top of your desk with an uneven surface – or want to use your wireless mouse on the go – a laser sensor is probably the right move for you.
Do Multiple Button Mice Really Work Well?
The best wireless gaming mouse under $50 is ALWAYS going to include a handful of customizable buttons. You want to have as much control over your gaming mouse as possible, able to remap and change out each button on your mouse reacts and what it controls in game to really tailor the experience to your needs.
Our Favorite Wireless Gaming Mouse Under $50
At the end of the day, while all of the gaming mouse options we highlighted above are pretty decent options that you can't go wrong with only one of them really stands apart from the rest of the pack – and that's the Logitech G305 Lightspeed Wireless.

 
Lightweight, very ergonomically sound, and with multiple customization options (from DPI settings to customizable buttons and so much more) there's just a lot to like when it comes to this Logitech option.
 
Combine that with the legendary reputation for reliability and performance that Logitech has across all of their computer hardware options and it's not hard to make this your new gaming mouse (especially if you only have $50 or so to spend).
Grab your own Logitech G305 Lightspeed Wireless by clicking here!