After 5  years of non-stop updates, Rainbow 6 Siege is one of the most polished shooters on the market. 
It's also one of the most competitive, which is why it's important to make sure that your gear isn't hampering your play.
You need a mouse with 0 latency, pinpoint accuracy, and plenty of buttons. A mouse that glides across your mat and allows you to make precise shots while taking heavy fire.
But picking the perfect mouse is challenging, which is why we've compiled the ultimate guide to picking the best mouse for Rainbow 6 Siege in 2021.
These mice can be paired perfectly with our top keyboard picks for Rainbow Six Siege too, if you want the best peripherals available.
Ready to get started? Let's dive in:
Best Overall
Razer DeathAdder Elite
Runner Up
Logitech G Pro Wireless
Budget Pick
Logitech G403
TL;DR: The 5 Best Mice For Rainbow Six Siege
Best Mouse For Rainbow Six Siege
Based on our research and personal experiences, we have rounded up the list to 5 top-tier products.
These mice have stood the test of time, and have consistently been known as the best quality mice, especially in the Rainbow 6 Siege world.
Read up and pick the right one for your personal preference.
---
A robust and responsive mouse, the Razer DeathAdder Elite is a solid choice for Rainbow Six Siege.
It's built around an esports-grade optical sensor that boasts a whopping 16,000 DPI; perfect for tracking enemy operators as they dash between doorways.
The DeathAdder Elite's optical sensor is also designed to cut down on pixel skipping, which is a big plus for games that prioritize accurate ADS gameplay. 
But it's the programmable buttons that really make this mouse shine.
You get 7 in total, which is more than enough to map your favorite gadgets, your voice chat, and your melee. Not to mention prone and crouch, or fire mode switch for those super-clutch shots.
You also get access to Razer's proprietary Synapse software, which can be used to script custom macros for people that want to drill down and build a totally custom setup for their favorite operatives.
The build quality is good too. You're buying a high-quality mouse that feels the part, and we have absolutely no complaints about the finish. 
Durability is a problem though, and the DeathAdder Elite is also a fairly large mouse.
Fine for most hands, but if you find that you struggle to grip an average-sized mouse we'd recommend something a little smaller.
---
Best For Players That Want A Lightweight, Responsive Mouse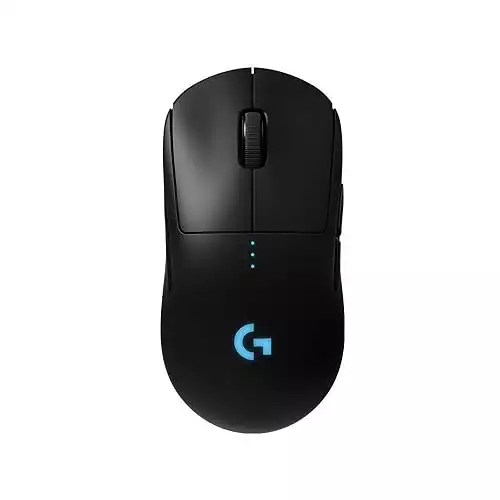 Wireless mice get a bad rap, but the Logitech G Pro Wireless is definitely a breath of fresh air. Weighing in at just 80g, it's one of the lightest mice on our list.
It's also one of the most responsive.
Despite the lack of cable, there's no detectable latency and the incredible HERO 25k sensor facilitates lightning-fast movement that's a real boon in highly competitive gunfights. 
The G Pro is also one of the only ambidextrous mice on our list, with swappable buttons that are designed to facilitate left-handed play.
But it lacks a lot of the customization options that we've come to know and love. There are no optional weights for those of us that like a bit of heft to our mice.
There are no grippy panels on the side and it's got fewer buttons than we'd like for Tom Clancy's Rainbow Six Siege.
It's a relatively simple offering, but it still does everything that it sets out to do and it's an absolute joy to use.
We also love the fact that it's geared for left- or right-handed players.
If you can stomach the massive price tag, it's a stellar choice for dedicated R6 gamers.
---
Best For Players That Prioritize Accuracy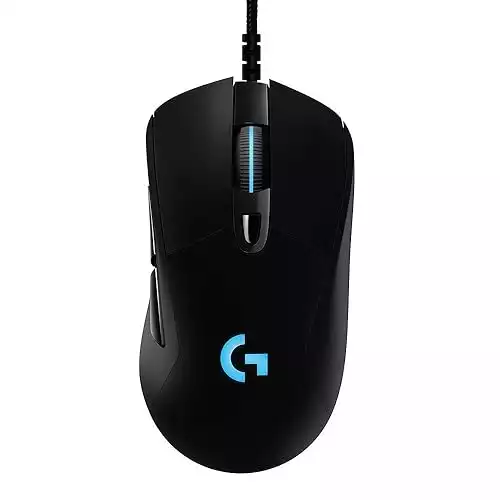 At first glance, the Logitech G403 looks like a fairly standard gaming mouse.
It certainly lacks the slick and sophisticated curves of the Razer DeathAdder Elite and we're sure that a lot of gamers will be put off by its fairly staid lines.
But the Logitech G403 is hiding a secret; it's built around a truly revolutionary HERO sensor that offers an eye-watering 100-25,600 max DPI sensitivity range.
Now, a lot of Rainbow Six Siege players will be looking at this and thinking "why on earth would I need a mouse with 25,600 dpi when I'm playing at 800 DPI in my games?" but the best thing about the HERO sensor isn't its stats; it's the fact that it offers these sensitivities with absolutely no smoothing, filtering or acceleration.
You'll be able to ramp up your DPI without worrying about pixel skips or jitters when you're aiming down your sites.
It also means more reliable gunplay; more headshots and less time wondering how on earth you ended up sinking half your magazine into a wall which is a big win in our books.
Of course, the G403 does have its fair share of downsides: It's a high gaming mouse with a humped back, which means that aggressive claw grips can get quite uncomfortable and the cable is quite stiff which can interrupt smooth glides.
But it's still a very good choice for dedicated R6 players, with its rubber side grips, 6 programmable buttons, and incredible sensitivity.
---
Best For People Playing With A Claw Grip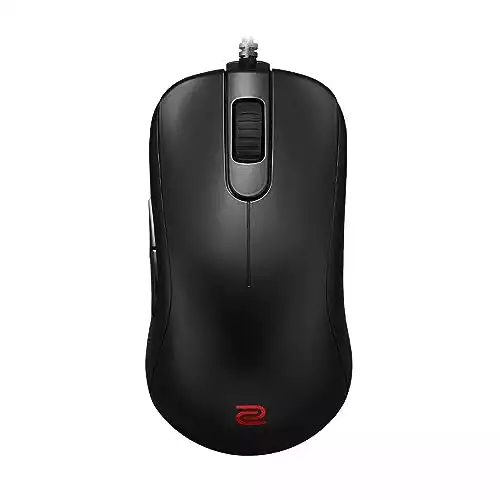 A surprisingly 'clicky' and responsive gaming mouse, the BenQ Zowie S2 is the dark horse of this list; surpassing our expectations and delivering a premium experience at a very reasonable price point.
Yes, it does look very plain - with no RGB lighting and a relatively blunt profile. It's also one of the least ergonomic mice on our list.
But its short length makes it ideal for people who prefer to play with a claw grip, and its buttons are well-placed, ensuring that you can always reach them with your first or third fingers.
We also love the super-tactile mouse wheel and the optical sensor is nothing to sniff at either, even if it can't compete with the 16-24,000 max DPI offered by some of the mice on this list.
The only downside to this nifty little gaming mouse is the lack of customization options.
You can't add extra weights, there aren't as many buttons as we'd like (especially problematic if your secondary gadget is an important part of your kit/playstyle) and it's a pain to adjust the sensitivity.
The Zowie S2 doesn't glide as well as some of the other lightweight mice on this list either but it's still a really solid choice.
In fact, it's probably one of the most comfortable mice that we've ever used and BenQ has obviously spent a lot of time thinking about the shape, the layout, and the way people are gripping their mice.
So if you prioritize ergonomics or you're struggling to use standard gaming mice because of your claw grip, the Zowie S2 is a strong contender. It's also great for people who really want an understated mouse or a mouse that they can take to work as well.
---
Best For Players That Demand Pinpoint Precision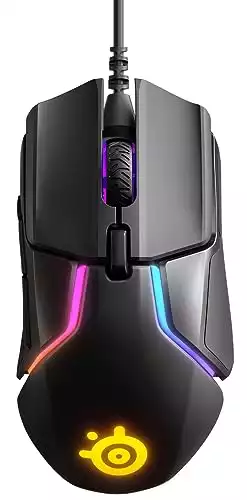 A favorite of Team Liquid's Muringa, the SteelSeries Rival 600 is probably the most complicated offering to make our list.
Boasting 256 customizable weight and balance configurations, it'll take an absolute age to set up and adjust to your liking.
But it's not about the weight gimmick. Not really. See, the Rival 600 is one of the only mice to boast dual optical sensors that are configured to deliver pinpoint-accurate crosshair placement, without any smoothing or artificial pixel skips.
These sensors also provide optical depth, which means that the mouse will stay accurate when it's lifted up from your mat.
And yes, we're all guilty of lifting our mouse during, particularly stressful or high-pressure plays! 
The left and right mouse buttons are also linked to some of the most satisfying mechanical switches we've ever encountered; offering tonnes of ultra-precise feedback during intense firefights.
Of course, there are some downsides. It's a fairly heavy mouse, even if you do remove all of the optional weights, and it's also a bit higher than some of the low-profile mice featured above.
Then there's the hyper-aggressive styling and the stiff cord to consider but don't let these minor niggles fool you: This is a premium esports mouse that can go toe-to-toe with the best, and its next-gen optical sensor really is an A+ feature on its own.
Buyer's Guide: Picking The Right Mouse For Your Playstyle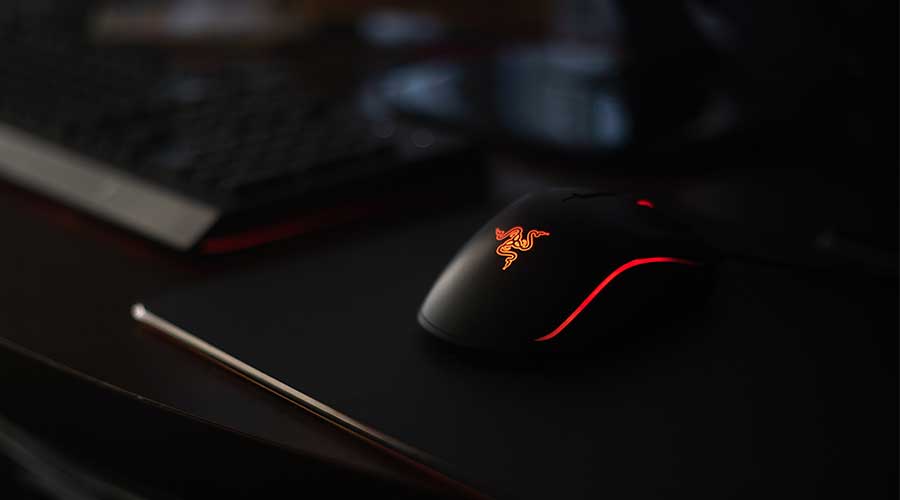 There's no right way to play Rainbow Six Siege.
Watch a pro match and you'll notice that every player has a unique approach to the game: A signature grip, or a unique way of transitioning between hip fire and ADS.
Their own way of responding to incoming fire or tracking up for those all-important headshots.
This makes recommending a "best" mouse for Rainbow Six Siege fairly challenging, but there are some things that you should always bear in mind.
Particularly if you're looking for a mouse that will really raise your game. 
For example: 
DPI Isn't Always The Most Important Feature
DPI (or dots per inch) is a measure of a mouse's sensitivity. 
Generally speaking, max DPI is seen as the most important stat when it comes to buying a gaming mouse, with high-DPI models commanding a significantly higher price tag. 
But we don't think that max DPI is the best way to measure a mouse's pedigree.
Especially when you're shopping for a competitive edge in Tom Clancy's Rainbow Six Siege, where players often end up turning their DPI right down to 400-800 for some games.
Instead, try to look for truly accurate optical sensors that seek to cut down on jitter, pixel-skipping, and interference.
You need pinpoint accuracy if you're going to work on your aim, and the last thing you need is some pesky algorithm trying to predict or interfere with your movements.
Accurate optical sensors will also give you more control and feedback while you're using ADS weapons like the AK-12 or the R4-C.
We're talking Logitech's HERO 25k sensor or the DeathAdder Elite's true 16k offering.
If you'd like a deeper dive into DPI, you can check out our guide on how to find the best DPI for gaming.
Higher Polling Rates Aren't Always Better
Polling rate is the rate at which your mouse reports its position to your computer.
You might think that you want the highest possible polling rate for accurate gunplay and movement, but the truth is that excessively high polling rates can actually cause a bit of desync.
For best results, aim for a polling rate of approx 125hz. This should be fast enough for any competitive game, without introducing any errors or issues.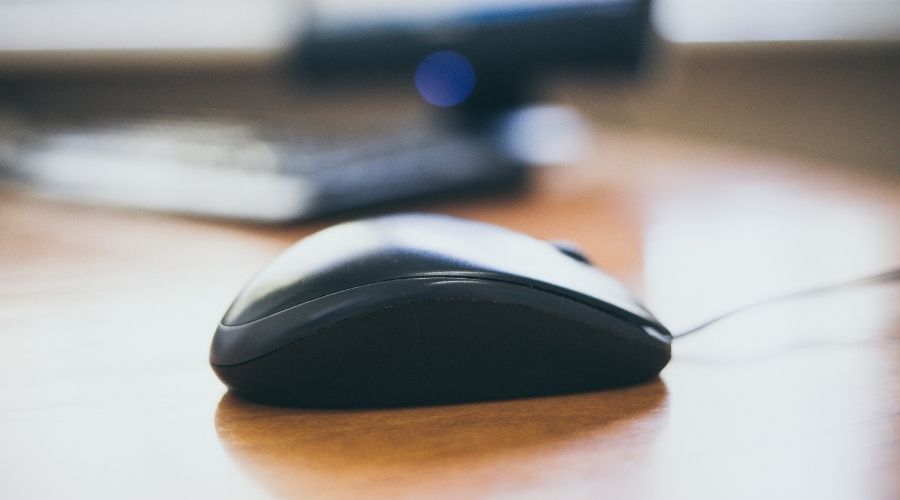 Wireless Vs Wired: How Much Difference Does It Really Make?
In days gone by, wireless mice had a lower response rate than their wired cousins, which meant more latency (or delay) between you and your operator.
Nowadays, cutting-edge wireless technology means that most cordless mice boast less than 1ms response rates, which means that you won't see any noticeable difference.
It's also worth noting that a lot of pro players use wireless mice. If it's good enough for them, it's good enough for us!
The Coating Or Finish Is Largely A Matter Of Personal Preference
Glossy finishes can be slippery. Especially if you've spent the last five minutes prone in the rubble; sweating bullets as you listen to enemy operatives scooting around your position. 
Rubber coatings also offer more grip and tend to be a bit more durable but the finish is unlikely to affect your gameplay, so pick whichever option you prefer!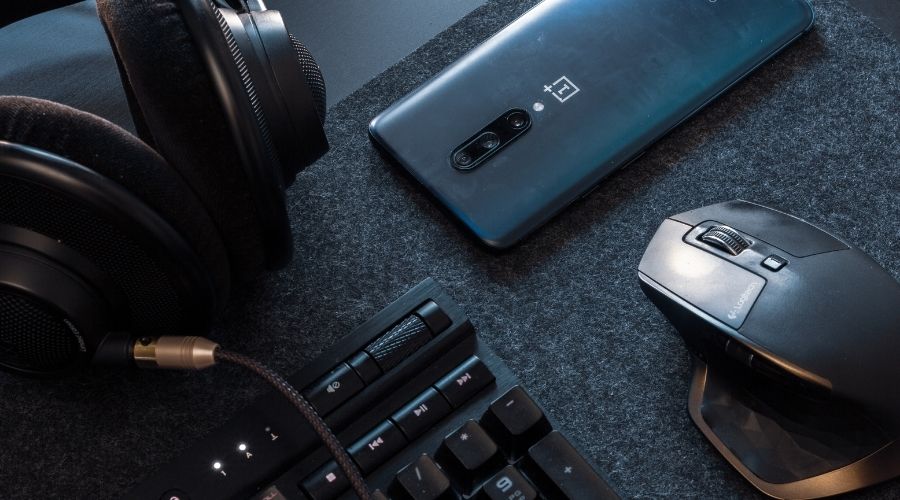 Button Durability Is Important
Pro gaming mice often use mechanical switches and these switches can wear out over time. 
However, good quality mice are normally rated for 50-60 million clicks, which is enough for several decades of intense Rainbow Six Siege action so as long as your picking a model that's made by a reputable brand, we don't think it's worth fretting about button durability too much. 
RGB Functionality Does Matter
RGB (or red green blue lighting) is purely cosmetic, but that doesn't mean that it's unimportant.
Your going to spend a lot of money on your gaming mouse, so it makes sense to pick something that you really like.
It's also worth noting that you'll be looking at your mouse for a long time, so there's no point skimping out if you're going to be sad or annoyed about the way it looks. 
Higher Price Doesn't Always Equal Better Performance
Generally speaking, opting for a more expensive gaming mouse is better, because higher price points mean better tech, higher-quality builds, and better materials
But there are some exceptions.
Cutting edge mice like the G Pro Wireless can be a little overpriced because of the novelty factor/popularity, and other brands like Razer are known to charge the earth despite their products suffering from a host of durability issues. 
Frequently Asked Questions
Still not sure which gaming mouse is right for you? Scanning these FAQs may help you to make an informed decision
What Mouse Do Pro Siege Players Use?
Pro players use a range of mice. The G Pro Wireless is definitely a common choice, as are Razer mice, the G403, and several Zowie models. 
What Mouse Does Beaulo Use?
At the time of writing, Beaulo uses a Logitech G Pro wireless gaming mouse, and plays on a DPI of 400.
Check out some of his highlights using the Logitech G Pro wireless here.
What Is The Best DPI For Rainbow Six Siege?
The best DPI depends on your playstyle.
A lot of Rainbow Six Siege players keep their DPI in the 1200 -2400 range, although we are seeing some gold-diamond players discussing lower DPIs of 400-800 when they're going in for a lot of ADS gameplay. 
The best advice is to pick a gaming mouse with adjustable DPI and experiment until you find your sweet spot.
What Are The Best Mouse Settings For Rainbow Six Siege?
When it comes to mouse settings, copy the following settings:
Raw Input - Mouse / Keyboard: On

Mouse Look Inversion: Disabled

(This is a personal preference)

Mouse Sensitivity Horizontal:

Personal Preference

Mouse Sensitivity Vertical:

Personal Preference
If did a deeper dive into the best settings for rainbow six siege and how you can maximise your FPS, and ensure you have consistent aim. Check it out!
In Conclusion: What's The Best Mouse For Rainbow Six Siege?
Based off our research and personal experience, we believe that the Logitech G403 is our winner for the best mouse for Rainbow Six Siege.
It might not be as customizable as the Razer DeathAdder Elite or as nimble as the Logitech G Pro but it has one of the best optical sensors on the market, and its highly-customizable design makes it a real joy to use.
It also boasts all the buttons you'll need for your gadgets, adjustable DPI, and an ergonomic shape that's great for all grip styles so if you're serious about climbing in R6, we reckon you should pick one up today.