Have you ever gone looking to buy a laptop, only to see names like "Notebook", "Chromebook" or "Macbooks" be featured in your search?
These are the names of a specific 'type' of the laptop, which you can differentiate through certain characteristics.
This leaves you pondering the question - what's the difference is between a laptop and a notebook?
With so many options out there, it's hard to know which one is best for you.
The decision may not be as difficult as you think: laptops can have performance comparable to a high-end PC.
Whereas notebooks are cheaper, can be used as tablets, and are more lightweight and versatile.
Not all laptops are created equal, and to really know what the best option for you is, it's important that you first understand the main difference between a laptop and notebook.
So enough talk, let's dive in!
What Is The Difference Between Laptop And Notebook?
A laptop is a smaller, more compact, and versatile computer that you can carry around with you.
A Notebook is a type of laptop, used for the same purposes - but is generally cheaper, lighter, and slimmer with a few different features from regular laptops.
The term 'notebook' is a branded term used by HP to name their line of laptops, but it can also be used as a general term for other notebook-styled laptops.
For example, here are some other popular laptops from other brands:
Macbook
Chromebook
Vivobook
You could say that the term 'Notebook' can also be used to describe the other laptops since they all have similar characteristics.
Although recently, Macbooks and Chromebooks are amongst the most popular in terms of notebook-style laptops.
Macbooks is the most easily branded type of Notebook since it was made by Apple, and many people love the simplicity of MacOS.
Chromebooks are Microsoft's answer to Apple's MacOS, having created their own operating system called ChromeOS.
Whereas other Chromebooks or Notebooks simply come with Windows installed too.
You can still use the term Notebook to generalize these laptops, but if you are trying to be specific - it's best to use their branded terms.
The Main Differences Between Laptop And Notebook
Laptops
Brands: Apple, Dell, Toshiba, Acer, Asus, Lenovo, HP, Samsung, Sony, MSI, Alienware, Microsoft
Size: Can be ultra-thin, or be bulky - depending on the build. Screen sizes range from 10 - 20 inches.
Usage: Replicates the performance of a desktop computer whilst being portable and durable. Best for those who travel a lot.
Cooling System: Has fans like a regular PC. Regular maintenance should be done to ensure that the laptop consistently for a long time.
Accessories Included: May or may not include additional accessories like DVD Drives or other desktop accessories.
Specification Capabilities: Ability to rival PCs with the cost of being higher in price and being harder to change or upgrade parts.
Weight & Size: Lightweight and portable enough to be kept in a backpack or briefcase.
Notebooks
Brands: HP, Apple, Samsung, Sony, Toshiba, Dell
Size: Similar to a notebook (varies depending on the manufacturer)
Usage: Used for more personal, lightweight usage as opposed to hardcore gaming or working with resource-intensive software. Streaming, surfing the internet, or lightweight gaming are all ideal.
Cooling System: The cooling system is much weaker than laptops because the processing power and performance is much lower than that of regular laptops, and you may not necessarily need cooling in the first place.
Accessories Included: Some notebooks include the ability to turn into a touch-screen tablet. However, they feature fewer ports compared to regular laptops.
Specification Capabilities: Notebooks are the perfect choice for more casual, everyday usage - whether it's for studying or entertainment.
Weight & Size: Are usually even smaller and slimmer than laptops, and can be stored even easier.
What Is A Notebook?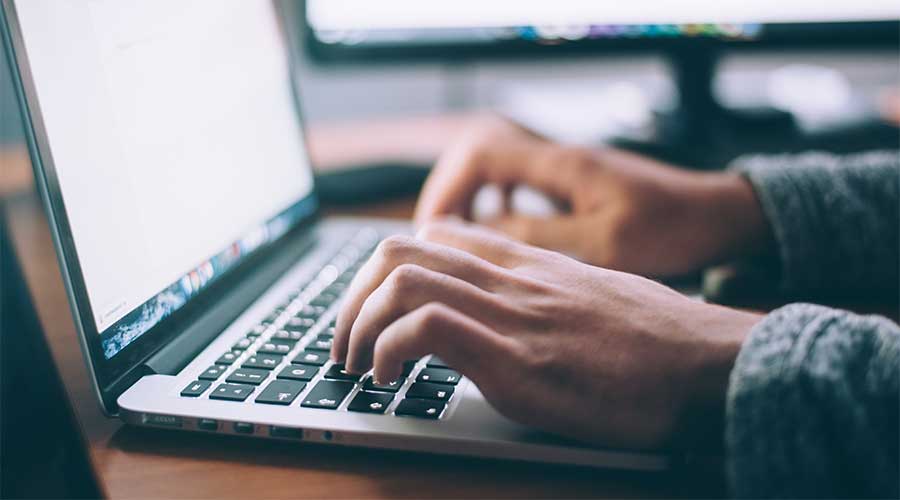 A Notebook is a lighter, smaller laptop that has many of the same features as laptops - but is slimmer and more lightweight than regular laptops.
Although they can feature different technology, like the ability to turn your Notebook into a tablet.
Generally, Notebooks have better battery life because they don't use as much power.
This also means that their performance is not as strong in comparison to regular laptops.
That being said, Notebooks are great for everyday use, such as doing light work like assignments or work, streaming movies, surfing the web, or playing lightweight games.
Notebooks such as the Chromebook or Surface Pro are amongst some of the best notebook-style laptops available.
And if you are a fan of Apple's MacOS, then a Macbook Air is also a great option, but you will need to fork out a little bit more money.
If you are an artist or designer, or just want a slim and portable laptop that you can study, game, or work in without the use of resource-heavy apps...
Then getting a notebook laptop is your best option.
The Different Types Of Notebooks (Macbook, Chromebooks, Surface Pro, etc.)
As stated earlier, the term 'notebook' can be used to generalize other notebook-style laptops from other brands.
And depending on your preferences, each brand come with their own strengths and weaknesses.
For example...
Macbooks
Macbooks are laptops that run on the Apple macOS. There is no Windows OS available for a Macbook.
Some of the benefits to getting a MacBook to include better screen resolution, true-to-life color contrast, and brightness, extended battery life due to their energy-efficient processor, etc.,
One downside is they're expensive in comparison with other brands such as Dell or HP Notebooks.
Usually, you can find Windows or ChromeOS Notebooks with similar specs to a Macbook, but at a much cheaper price.
Although, on paper that may look great - that might not always be the case.
The Mac Operating System is known for being reliable, and extremely simple to use.
They are also more expensive, which means that their specs would naturally be much stronger than your regular notebook laptops.
You simply plug in the laptop, turn it on and you can start using it immediately.
Chromebooks
A Chromebook are laptops that run ChromeOS.
It's lightweight and portable, so you can take it anywhere with you.
Some Chromebooks may have the ability to switch to touch-screen tablet functionality, so if you're a fan of using tablets, Chromebooks are a great choice.
Chromebooks are generally more affordable than other laptops, but that also means that they would have weaker hardware than others.
So, if your needs are simple, like surfing the web, streaming movies on Netflix, playing lightweight games, or doing work or assignments...
Then a Chromebook is a great budget-friendly choice, especially if you would like to use it as a tablet too.
These types of devices are low maintenance since you would be primarily using them for simple tasks - not creating massive projects which take a lot of resources.
Plus they have a great battery life which means less time spent charging up your device.
Surface Pros
Surface Pro's are another popular form of Notebooks, and their appeal goes towards their functionality on switching between a Laptop and a Tablet.
You could say that Surface Pro's are the windows version of the iPad and Magic Keyboard combination - with the added benefit of having laptop functionality too.
You have the ability to get one with budget-friendly specs if you want to save money or high-performance specs depending on your budget.
So depending on your needs, you can opt for an extremely affordable Surface Pro, or go with a Surface Pro to use for your resource-heavy projects.
Generally, tablets have much weaker specs compared to laptops, but with a Surface Pro, that's not the case...
This makes it perfect for designers or editors that can benefit from using a Stylus pen or touch-screen functionality.
What Is A Laptop For?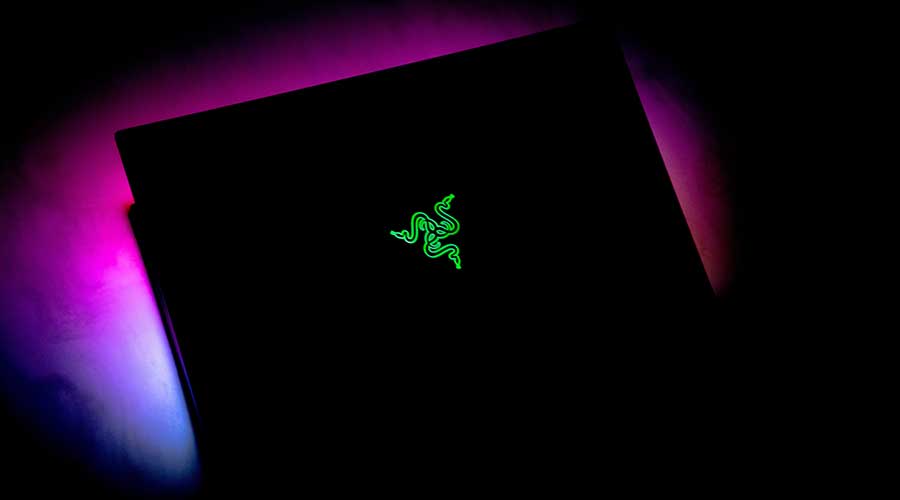 Laptops were used to emulate the functionality of a full desktop - but with portable abilities.
Desktops are great since they are easy to dismantle and swap parts out, but the problem is that they have to stay in one spot - and moving them around is a massive pain.
Laptops solve that problem by being compact, lightweight, and portable.
However, swapping out or upgrading parts tends to be more difficult, and they are also more expensive due to the luxury of being portable.
Laptops can be used for a number of things - from word processing to playing games on the go.
Nowadays gaming laptops have been all the craze since they have great specifications dedicated to hardcore gamers...
Which can also be translated into running resource-heavy apps.
They're also great for those who need something more powerful than what their mobile devices offer.
A laptop is perfect if you want something portable boasting high-performance behind it...
Just don't expect too much in terms of upgradeability or versatility.
And if you're a gamer, and want to get the most out of your gaming laptop, consider our guide on how to improve your gaming laptop performance.
So What Should You Choose: A Laptop Or A Notebook?
Seeing as how a notebook is a type of laptop, there is no clear winner here - it all depends on your personal preferences and the purpose of buying a laptop.
On one hand, laptops are bulkier, have bigger screens, and are more powerful, but they come at more of a cost.
On the other hand, notebooks are more lightweight and portable but have less computing power.
Laptops and notebooks both do pretty much the same thing in terms of function but with slight variations.
You can run the software, play games, and surf the internet on both a laptop and a notebook...
So here are my recommendations:
Pick a laptop if: You are a hardcore gamer, or use resource-heavy software on a daily basis. A laptop will have better specs, which will allow you to run your games and apps more smoothly, without lag.
Pick a notebook if: You are a casual user of a laptop. You can run lightweight games like League of Legends, and also stream movies and do easier tasks like assignments or work using Microsoft Word or Excel.
What Is The Best Laptop To Buy?
As of right now, we believe that the Razer Blade 15 is one of the best laptops on the market.
It is slick, minimal, and comes with great specifications, including the latest RTX graphics card series - the RTX 3070.
Here is what you are getting for a solid price point of around $1999.99
Razer Blade 15 Specs:
CPU: Intel Core i7-10750H (2.6GHz - 5.0GHz Turbo)
GPU: RTX 3070
Monitor: FHD 1080p (144Hz)
RAM: 16GB
Storage: 512GB (SSD)
With a laptop like this, you get an incredibly fast CPU, coupled with one of the best graphics cards on the market.
The RTX 3070 will allow you to play any AAA game on High - Ultra settings, whilst being at an extremely reasonable price point.
You also can take advantage of the ultra-responsive 144Hz monitor and have a solid 500GB of ultra-fast SSD space.
This is one of the best-valued laptops for their money which is considered Medium-tier in terms of performance.
This laptop will be future-proof for a long time (4+ years) and as long as you maintain it, will serve you extremely well.
The best way to maintain a laptop is to keep it running at optimal temperatures...
You can check out our guide on 11 ways to keep a gaming laptop cool.
What Is The Best Notebook To Buy?
One of the best notebooks for 2021 is Acer's Chromebook Spin 713.
It is an affordable laptop that offers plenty of power and performance without having to spend too much money upfront.
It also includes a beautiful display with a superb touch response.
The battery life lasts for 12 hours, and it's easy to use when you're on the go.
It packs in a 13-inch touchscreen with full HD resolution as well as an Intel i5-10210U processor combined with 128GB SSD storage and 8GB of ram.
This makes this machine ideal for both work and entertainment purposes alike - so if you need something lightweight but still powerful enough, then this could be worth checking out!
If you want a laptop that is suitable for everyday use, then the Acer Chromebook Spin 713 is one of the best notebooks available today.
Conclusion
By now you should have a clear idea of the different purposes and functions of both a Notebook and a Laptop.
Laptops tend to have better performance but come at a higher cost, whereas Notebooks are great for their everyday use, tablet-like functionality, and being slimmer and more portable.
Laptops are generally better for those who value high-performance and don't mind carrying around a bulkier piece of technology...
Whereas Notebooks can be used as tablets, which are great for designers and casual laptop users.
Depending on what features you value and your budget will determine whether you should get a Laptop vs. a Notebook.
Regardless the thing you have to take into account are the specifications.
Do not skip out on getting great specs for your budget.
A laggy laptop will drive you insane, therefore ensure you get a Laptop or Notebook that can do all the things you want it to do - and do it smoothly.
If you have had a great time with either a Laptop or Notebook, let us know in the comments down below which model you have, and why you love it!