How many twitch followers do you need to make money?
There is no easy answer to this question, but we can take a look at how much other streamers are making and try to extrapolate from there.
The short answer is that it depends on how much time you spend streaming and how popular your content is.
For example, if you have 100 followers and broadcast for an hour each day, then in one month of streaming your monthly earnings will be $5 or less.
If you have 10 times as many followers (1,000), the same amount of broadcasting time would result in roughly $50 per month.
But there are numerous ways to monetize your channel, and each channel's earnings are different.
In this article, we will explain how many followers you need to make money.
Let's dive in!
TL;DR: How Many Twitch Followers To Make Money?
First off, let's start by saying that Followers is a vanity metric - meaning you shouldn't focus on Followers to determine your income.
Rather, you should focus on turning those Followers into Subscribers.
And the best way to do that is by becoming a Twitch Affiliate.
The highest chance of earning your first paycheck from twitch is to become a Twitch Affiliate, and to get to that stage you need to match certain criteria:
To make money as a Twitch Affiliate, you need at least 50 followers, have live-streamed for a total of 500 minutes over the last 30 days, broadcasted on 7 unique days, and average about 3 or more concurrent viewers.
All that, just for your first paycheck.
To make a living off Twitch is a different story.
You can check out our guide on the average twitch streamer's salary to get some ballpark estimates on how much you can potentially earn.
Ways To Earn A Living Off Twitch Streaming
If you are serious about becoming a popular streamer, you can check out our beginners guide on growing your stream fast.
Get Affiliated With Twitch
Your first goal should be to become a Twitch Affiliate.
Twitch Affiliates, as explained above, and then to go onto become a Twitch Partner.
As a Twitch Affiliate, you get access to a few monetization perks, such as:
Subscribers: Subscribers pay a monthly fee for exclusive perks and benefits that you can set up.
Twitch Bits: These are virtual goods that your viewers can buy and use in-chat. Each time someone uses a Twitch Bit, you get 1c.
Game Sales: You can earn by promoting the specific game you are playing.
As a Twitch Partner, you get everything that a Twitch Affiliate has, but with faster payouts, and a higher number of perks.
You can check out the differences between the two here:
Converting Viewers & Followers Into Subscribers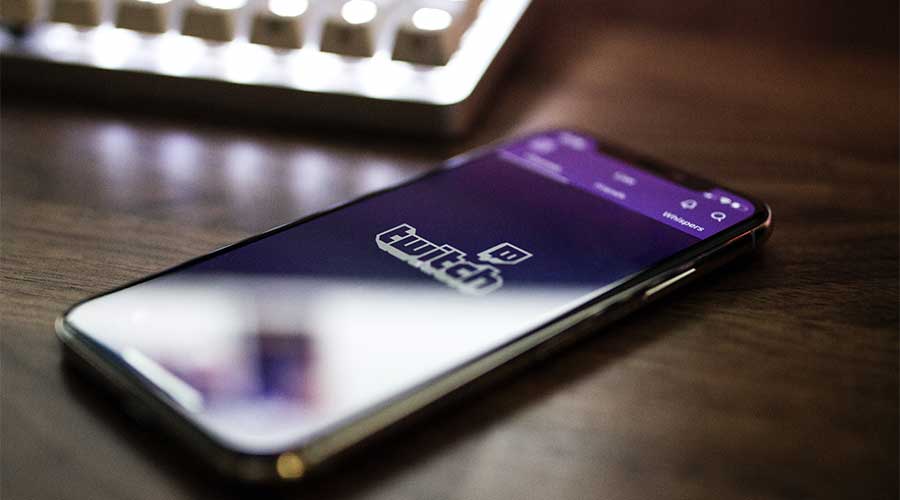 Your subscribers are the bread and butter of your stream and are responsible for the majority of your income.
Subscribers mean that people have forked out money to support you exclusively, so gaining 1x subscribers is a big step, and should be something that you show gratitude for.
The best way to earn with Twitch is to build a community, and that's where certain monetization techniques come in.
Creating an engaging stream is what will differentiate you from the crowd, and to do that you should do the following:
Stream as much as you can, as often as you can (and stay consistent). The more your face shows up on a person's feed, the more inclined they are to watch your content.
Build a high-quality stream for your viewer's enjoyment. A high-quality stream is more satisfying to your viewer's eyes and ears. We wrote a guide on the best streamers gear - if you want to build a higher quality stream, this is your best bet.
Engage with your community as much as you can. Respond to all your messages, shout out the people who donate and subscribe to you, and don't be too silent in your broadcasts.
Get proficient at the game that you play. Usually, high-level gameplay can speak for itself, that's why people enjoy watching highlights so much. If you are one of the top players in your respective game, it can help garner a lot of attention to your channel.
Build a social media following to promote your channel. People aren't always on Twitch, but they may be on other social media sites. Build your followings on those sites too and always announce and link back to your stream.
Doing this consistently for months, or even years can skyrocket your subscriber count, and make your stream bigger.
And if you want to make a living as a streamer full time, the best way to do it is to become Semi-Famous on the Twitch Platform...
Make A Living On Twitch: Becoming A Semi-Famous Streamer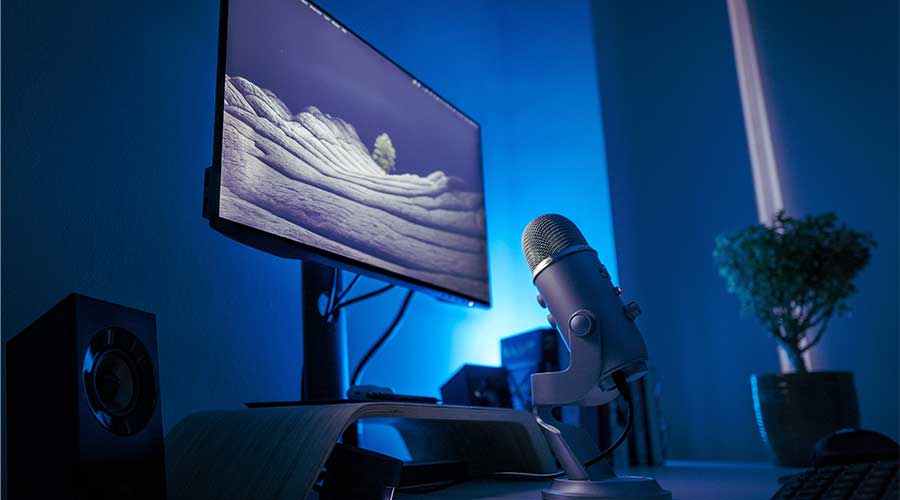 Becoming a Semi-Famous streamer can take a couple of months, to a couple of years to achieve.
But the payoff is huge, as you would have quite a big following, and have the potential to quit your day job.
A Semi Famous Streamer would have the following stats:
Average Followers: 15,000 – 500,000
Average Subscribers: 5,000 – 50,000
Twitch Partnership: Yes
Average Salary: $500 – $20,000 Per Month
Peak Income Source: Subscriptions
Of course, getting to this stage will take a ton of work and consistency.
There's no 'shortcut' to getting to this stage, focus on improving the quality of your stream, and the engagement of your community, and be patient.
Twitch Money Calculators: Are They Accurate?
In all honesty, no, you shouldn't trust any Twitch Money Calculator.
There are many variables that determine your income, and it's almost impossible to gauge the net income of someone without having access to their financial statements.
They may be fun to use, but you shouldn't rely on the metrics the calculator shows, at all.
Frequently Asked Questions
How Much Money Can You Make On Twitch With As A Smaller Streamer (E.g. 50 Followers)
If you have 50 followers and are a Twitch Affiliate, then you can earn from $0 - $100 a month, depending on the quality of your community.
If you aren't a Twitch Affiliate, the chances of earning are slimmer.
How Much Do Twitch Streamers Make Per Follower?
Followers have only taken the time out to get notified when you stream, so there's no correlation between your income and the number of followers you have.
It can vary as some followers might be more engaged than others. Realistically, you shouldn't use your follower count as a metric to estimate your potential income.
They become true, loyal fans once they become your subscriber, as they had to pull out their credit card and pay to watch your stream.
This is a much better metric to try and estimate the amount of money you make per subscriber, which by the way is between $2.50 per month - $24.99 per month.
Do You Make Money From Followers On Twitch?
It really depends on how big your channel is.
Using Followers as a metric isn't a great indicator of income.
How Much Does Twitch Pay Per 1,000 Viewers?
Let's break this down by the 4 main monetization methods:
On average, ads are shown on your stream that pays $3.50 per 1,000 views. $3.50 x 1,000 = $140 per month.
1,000 subscribers paying $3.50 monthly = $3,500 per month. (bear in mind, not all your subs will be viewing at the same time)
Twitch Bit buyers = $50 - $100 (depending on how active your chat is)
Sponsorships = Vary from $150 - $1,000 depending on the brand.
1,000 views per stream mean you are on the right track to tremendous growth, and opportunities will start arising for you.
Although, it would be hard to give you an accurate amount, and note that these are just ballpark figures.
Conclusion
By now you should have an indication of how many twitch followers you need to make money.
If you want some estimates, you can always refer back to our guide on the average twitch streamer's salary.
The best way to think about your earnings is to think about how much value can you give to your audience.
The higher your value to them is, the more engaged and loyal they will be.
Comment down below what your stream is, and we will be more than happy to follow you, and who knows, maybe you'll get a subscriber too 😊!