Got your gaming chair dusty and dirty? Want to get rid of all the dust and dirt? 
Is cleaning your gaming chair a problem for you? 
Here's a completionist guide on how to clean a gaming chair properly.
For the most part, cleaning your chair is simple.
Mix together some soap and warm water, grab a wet sponge or microfibre cloth and scrub the areas clean of their stains. Afterward, use cleaning solvent to disinfect the chair.
Although it's not always necessary, if you haven't cleaned your chair for a while or find that it looks or smells dirty, it's a good idea.
But that's not all there is to cleaning your chair.
To give it a proper wash so that it looks and smells brand new, you will want to know a little bit more information, and that's what this guide is about!
This is especially important if you have a white gaming chair as these chairs need to be maintained more often due to their color.
It's time you gave it some tender love and care so that you keep your chair clean, dirt-free!
Let's go.
1. Find Out What Materials Your Chair Is Made Out Of
When it comes to cleaning your chair, it's important to note what sort of materials your chair is made out of.
Using the wrong chemicals on certain fabrics could potentially damage or stain the chair instead of cleaning it.
Here are the three categories of gaming chairs available:
Each chair comes in four styles of upholstery:
PU leather and PVC leather gaming chairs are affordable, don't get stained easily, and repel some fluid easily.
However, both the materials trap heat and leave behind craters of sweat stains.
Here are some images linking to amazon.com.
[lgc_column grid="50" tablet_grid="50" mobile_grid="100" last="false"]
Your attachment with them posts you to a wonderful experience.
On the flip side of the coin, they gather dust and catch stains quicker.                  
Like anything, several factors contribute to your gaming chair getting dirty.
And as days turn to months, stains and debris become more evident than a K/D ratio.
But now that we've got an idea of what kind of gaming chair we would be dealing with, we can start gathering our material to start cleaning! Sitting and eating may result in a stain.
2. Start With Wiping Off Dirt With A Dry Cloth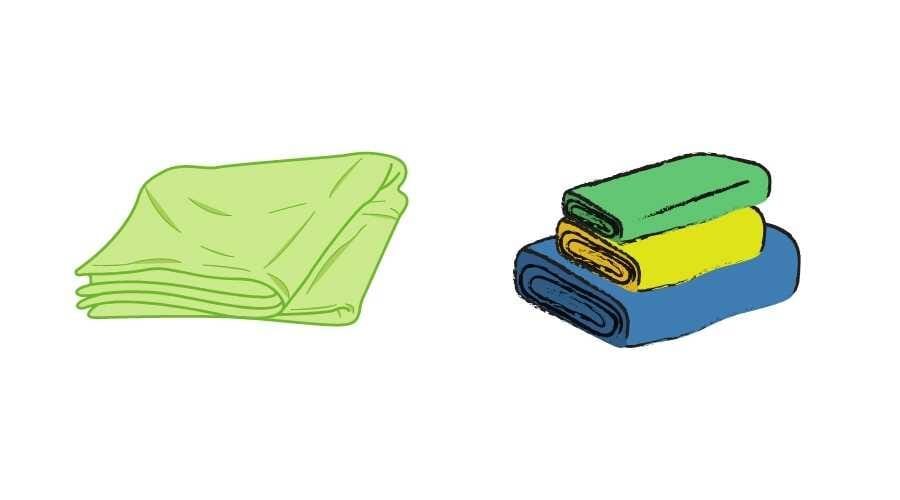 Regardless of the upholstery of your gaming chair, your first step to cleaning is to get a dry cloth for surface cleaning and wipe off any dirt on the gaming chair.
A dry fabric wipes dirty stuff clean.
Use the cloth top to bottom to get every hill and valley.
Dislodge as much of the dirt as you can with the dry cloth. Make the surface of your gaming chair as clean as possible.
Cleaning this way arrests it from becoming a prime breeding ground for bacteria.
For PU Leather And PVC Leather upholstery, you really only need to drizzle a cloth with water, and you can get rid of coffee, tea, dirt, and dust patches!
This is how to clean a gaming chair.
On the other hand, for Mesh or Fabric upholstery on your chair, equip a vacuum cleaner and use it to catch the dust in the air.
Alternatively, dust it off on the veranda and let the winds handle the rest. This is again how to clean a gaming chair.
3. Get Rid Of The Tougher Stains (All You Need To Know)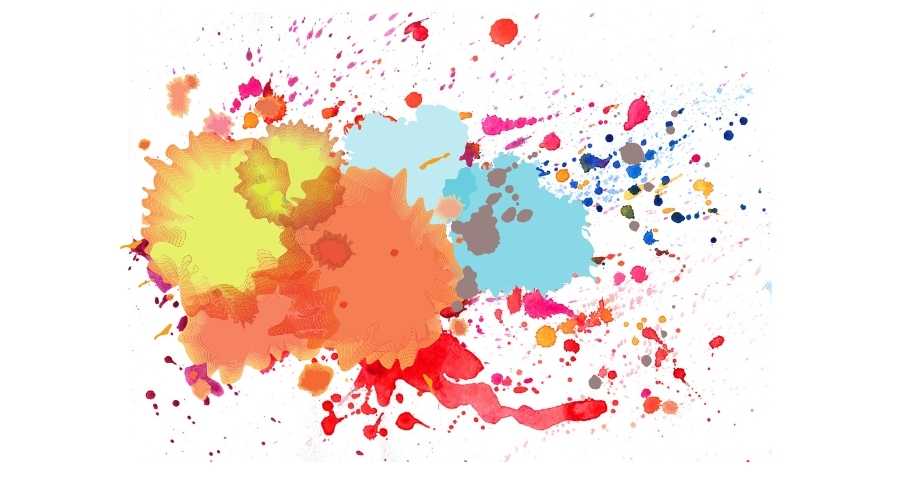 Detergent, rubbing alcohol (isopropyl alcohol), starch, and water!
We are often in our shorts; PJs and water will only clean the dirt, dust, and debris so much from the chair.
If you've been eating wet foods or punches and not cleaning them later, bacteria can grow and damage the upholstery of your chair, potentially leading to dermatological problems, so let's address those!
Soups And Drinks
Make a solution with water, a little detergent, and brush off the stains on the chair. If possible, get a steamer for stubborn stains on your gaming chair.
Grease Stains
Dishwashing soap does wonders on grease stains on your gaming chair; wipe it off with a damp cloth, preferably before more of it seeps into the deep end of the chair.  
This is how to clean a gaming chair with grease debris.
Wine Stains
Wine stains are as stubborn as they get, but the method is the same:
Detergent, rubbing alcohol (isopropyl alcohol), starch, and water!
It's always best to clean wine stains immediately using a wet cloth, otherwise it will start to stick and get gross.
Wet Stains
Again, clean it immediately before it dries up.
If you have a wet stain that can't be cleaned easily, you can use potato flour to soak it up; and then wipe it down with detergent and water.
Dry Stains
Don't scrub!
Soak them in white vinegar, drizzle a little water and detergent on a microfiber cloth and wipe them off your chair.
Cleaning gaming chairs made of fabrics from serious stains (blood, sweat, thick sauces, cheese, and sticky stuff):
A vacuum cleaner will be of no avail here. It is good for surface cleaning only, for cleaning dirty debris and surface dust.
To sanitize your gaming chair, use a solution of 2 parts water and 1 part rubbing alcohol (isopropyl alcohol).
Get in the crevices with a brush attachment to clean off any stains that might hold bacteria by applying rubbing alcohol (isopropyl alcohol) on a cotton swab(Q-tip).
Keep in mind; this solution will damage the material of your chair if you use it too often. 
After cleaning, dry the chair off under the sun.
If you got one, use a steam cleaner. It's gentler and works deeper than a clean cloth. 
After cleaning, set it under direct sunlight to dry off to prevent any moisture from getting trapped in your chair.
Regardless of the material and upholstery of your gaming chair:
Prepare a gentle solution of 2 parts water and 1 part surface cleaner.
Spray on a damp cloth and thoroughly scrub clean your gaming chair, keeping it free from bacteria and dust mites; those tiny yellow dots left stain-ding on your throne.
These instructions will ensure a clean and healthy gaming environment.
3. Lastly, Clean Your Chair Wheels (Casters) So You Can Move Around Smoothly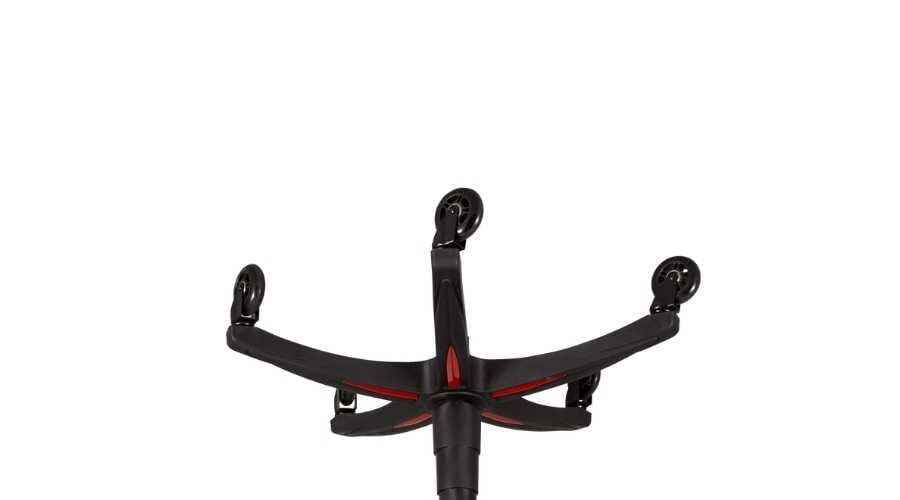 Last on our list is cleaning your chair's wheels.
In technical terms, they are called casters.
I can't begin to explain how important it is to ensure that these stay gook-free!
If there is a build-up of dusty and stringy substances, it will make them stiff.
Thus rolling around in your chair becomes a massive pain, and you look ridiculous and uncomfortable while moving.
Here's a video I found by user SOATMAN on YouTube cleaning them correctly: 
Get a pair of scissors and cut off any strings or locks of hair lodged on the caster's axles.
Use a screwdriver to tighten up loose parts and reinforce fittings, improving the chair's structural rigidity. 
Invest in grip grease or thread lock if your bolts loosen up faster than they should be.
Try to keep your chair looking sharp with a cover designed for gaming chairs.
Regardless of your material (leather or fabric), chuck the cover in the washing machine with some soap and water to keep it clean.
It keeps the dirt and grime at bay while looking cool, making your life easier when you have to clean again.
The covers will save your gaming chair from pleather peeling and shredding off over time from repeated wear and tear. 
With covers, you can be under direct sunlight without worrying about colors fading.
Additionally, something we've all experienced after logging hours on our chairs is that the lumbar and neck straps tip over as they lose elasticity. 
I found a good workaround by repurposing them as a belt strap by re-sewing their connections and making a system similar to backpacks. 
In Conclusion
Cleaning does not have to be a hassle; your bipod of a gaming chair deserves it all. Once a week is enough to prolong its longevity. 
It is important to think about the time you spend in front of a computer and the comfort your chair provides after putting in the hours.
And with this, we conclude our guide. I hope you got acquainted with new ways to clean and care for your gaming chair.
If any of the tips resonate with you, spread the word around.
Do share your thoughts; I read all the comments!